From 'No Movie' to 'Fake Buzzers' and The Sixth Expanse
Thursday - 22 March at 18:00
Harry Gamboa Jr. in conversation with Hugo Hopping.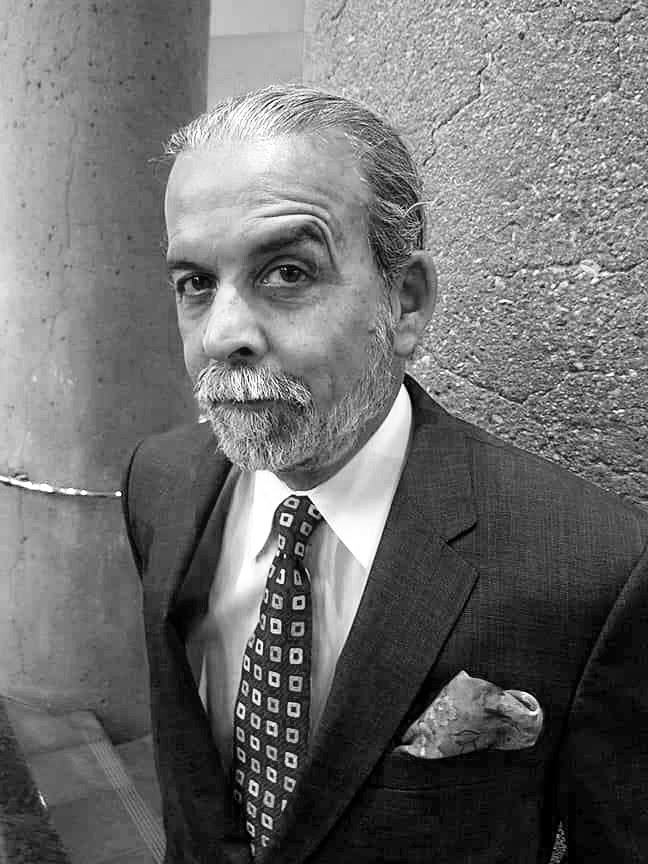 Harry Gamboa Jr. Image credit: Barbie Gamboa, 2017.Image: Jakob Kudsk. Pando Endo. 2017. Photo: the artist.
SixtyEight Art Institute is pleased to welcome the Los Angeles artist and firebrand Harry Gamboa Jr. who will speak about his artistic research and practice in creating visual and performance works which–and often through photography–reflect the borderline between fact and fiction. Perhaps, today, even more relevant as the various digital ecosystems that are polluted by fake news are making it possible for small or powerful actors to discredit critical plural voices. In this sense, the talk will be about the thinking value of fiction to truth and how artists are collectively imagining and advancing the reset or expansion of the line between fact and fiction.
About the Evening
In conversation with artist Hugo Hopping, Harry Gamboa Jr. will speak on the politics of truth-telling in the construction of the art object that is fictive. Speaking on how facts seem to collide with or express our cognitive understanding of the realities we acknowledge. How contemporary narrative forms that either segregate or melt truth with manufactured fiction, fakeness, or 'alternative facts' are resembling more and more the conceptual and artistic strategies developed by artists. Like the artistic body of work of ASCO (which Gamboa Jr. co-founded in the early 1970's) that gave us the seminal NO MOVIE artworks. Where, (and years before Cindy Sherman began developing herself as the star of her nonexistent 'Untitled Film Stills'), ASCO members photographed themselves into fictive cinematic roles to produce memorable and lavish scenes of a 'No Movie'. Meaning movies that were never made, which both critiqued the inner-workings and failure of American image-making to include critical pluralities on celluloid. Whether these were Mexican-American or Chicano, Black or other communities, the rendered space of American film productions–at the time–collectively sided to treat these as invisible. Today, internet memes and other forms of compressed communication open up the urgency to rethink the relevance and history of such artistic strategies, not only regarding the osmosis governing the border between fact and fiction (because everything seems allegedly visible now), but also about the nature of art embedded in digital ecosystems that are overloaded with bots, fake accounts and lies. Making it difficult to imagine art's progressive role when an artificial intelligence, like a fake 'buzzer' account on Twitter, with thousands of followers and an agenda, could have such an influence.
The evening will conclude with a short talk about Harry Gamboa Jr's new book The Sixth Expanse which is an artistic document masking as a Fotonovela pondering the destruction of the urban culture of Los Angeles in this period of rapid gentrification. The book plays with the idea that gentrification maybe a violent fact or dystopic fiction. In this sense, a nice closer for our talk. The Sixth Expanse book will be available for sale by Really Simple Syndication Press, SixtyEight Art Institute's publishing arm and Harry Gamboa Jr. will be signing pages.
Seating is limited, but all are welcome. Drinks will be served after the talk.
---
Bios
Harry Gamboa Jr. (1951) is an artist, writer, and educator. He is the founder and director of Virtual Vérité (2005-2017), the international performance troupe. He is a co-founder of ASCO (1972-1985), the Los Angeles-based performance group. He is a faculty member of the Photo/Media Program at California Institute of the Arts.
His work has been exhibited by museums + galleries + art spaces nationally and internationally: Museo de la Solidaridad Salvador Allende, Santiago, Chile (2018); Marlborough Contemporary, New York (2017); Whitney Museum of American Art, New York (2016, 2015 and 1995 Biennial); Utah Museum of Fine Arts (2015); Princeton University Art Museum (2015); Centre d'Arts Plastiques Contemporain Bordeaux, France (2014); De Appel, Amsterdam (2014); Triangle France, Marseille, France (2014); Smart Museum of Art, Chicago (2014); Lentos Kunstmuseum Linz, Linz, Austria (2013); Nottingham Contemporary, Nottingham, England (2013); Smithsonian American Art Museum, Washington D.C. (2013)
See: Harry Gamboa Jr.
Hugo Hopping (1974) is an American artist, writer, and board member of SixtyEight Art Institute. He is the co-founder of the warming world art/design research work-group THE WINTER OFFICE (est. 2010) and co-founder/editor together with Christopher Sand-Iversen of Really Simple Syndication Press, which is the publication arm of SixtyEight Art Institute.