Flasher Dig - Flasher Dig
Opening 1 May, 18.00-20.00
On show until 30 May
The exhibition Flasher Dig – Flasher Dig unites Danish artist Gro Sarauw and American artist Susan Conte in a shared exhibition of new works. The title Flasher Dig – Flasher Dig suggests a double meaning as the combination of the words flasher and dig can be read in two different tongues. The word flasher is commonly used in Danish in its English meaning of exposure and exhibitionism, but 'dig' strictly means 'you' as a pronoun. In English we understand dig as 'to dig' – to break up, turn over or remove something from its existing place. As a kind of analogical game the words awaken our attention to both artists' works in the exhibition, where elements of flickering and flashes evoke questions about our gaze, sexuality, the raw, our body and subjectivity, and how digitization, viewed retrospectively, disrupts the conventions of language, imagery, symbols and attention.
Flashes of handmade, encoded diodes seductively direct our gaze around Sarauw's 'animated paintings'. The light flashes and activates a deliberate 'penetration' of the image, which can resemble the act of voodoo or a self-made ritual. There's a sense of systematic holy glorification of different parts of the work, which add to their authoritative affect. The work employs a deliberate, self-acknowledging lively theatricality or camp aesthetic as the 'paintings' delight in impertinence and audacious rivaling of the usual conventions of contemporary image production.
Conte's works function as temporary invocations of a very familiar ancient world, as the drawings and sculptures oddly correspond with ancient Greek figures, now mixed with occult imagery and luxury branding symbols. The imagery and symbols both dress and undress the women as Conte draws us into a place of interiority. Using the public bathhouse as a site for exploring the contradictory intimacies between women in private/public space, the works activate and spell out the covert relations between people, objects, and the self. The traditional depiction of the bathing woman is accompanied by the emblematic symbols of our time and ouroboros, alchemically suggesting a common, present-day, continuous re-creating of the self.
The exhibition is kindly supported by Copenhagen Municipality Arts Council, Balderdash, and Absolut Vodka.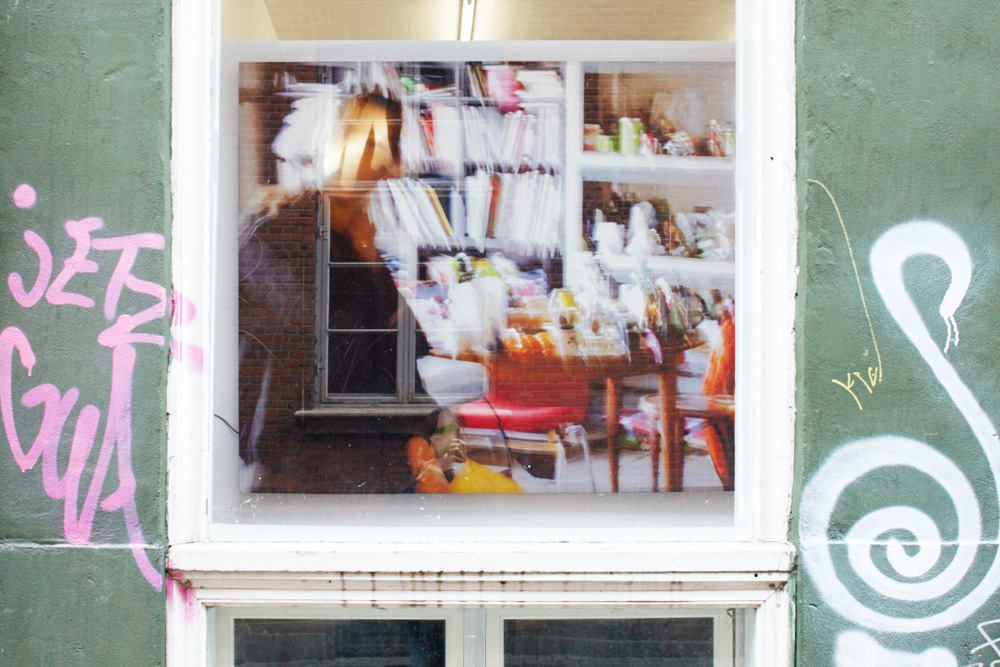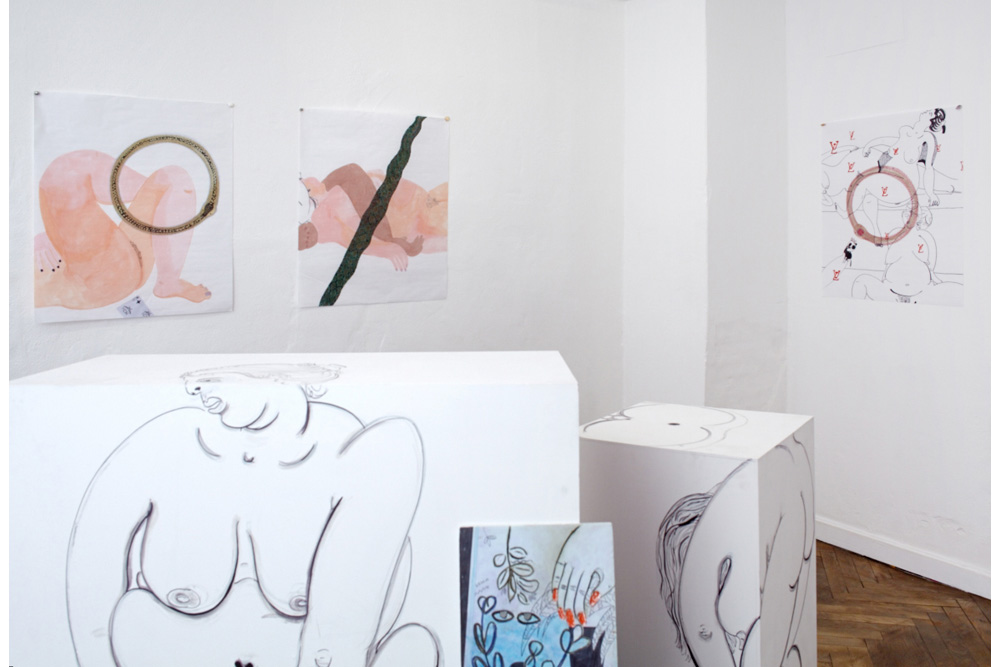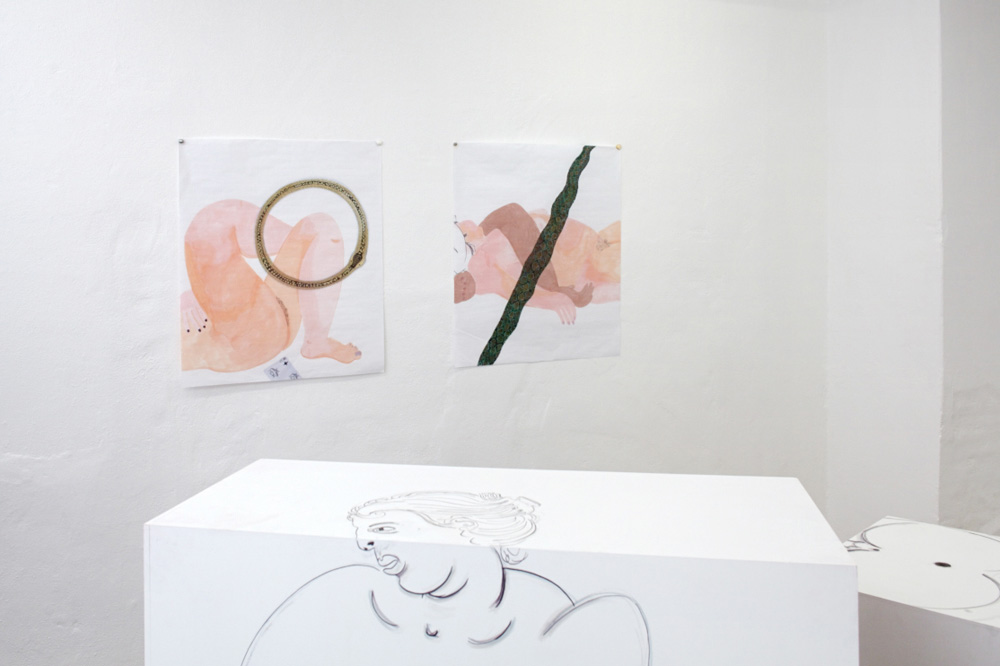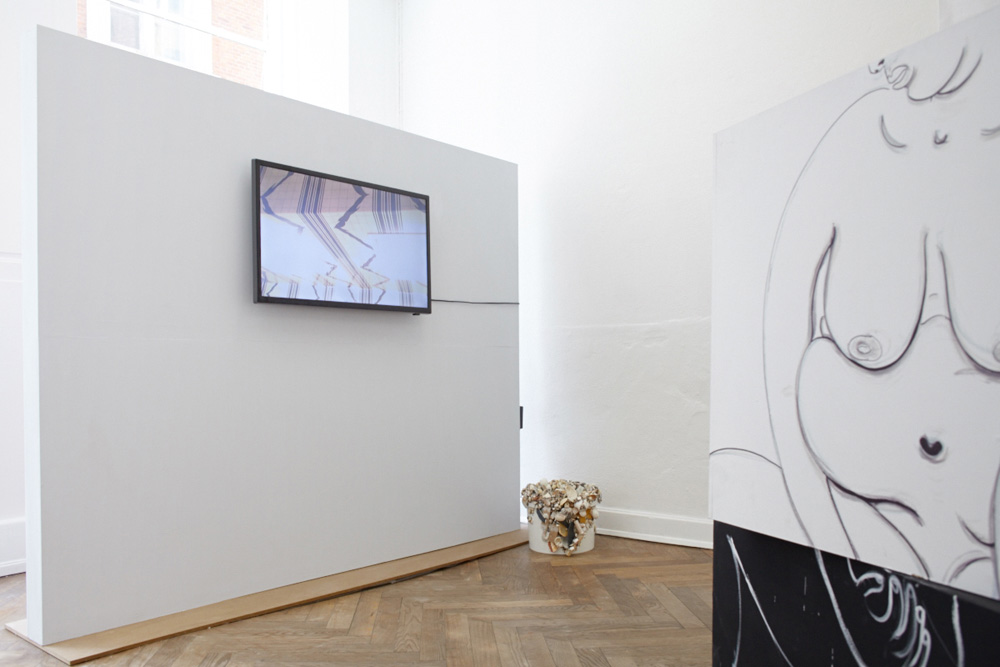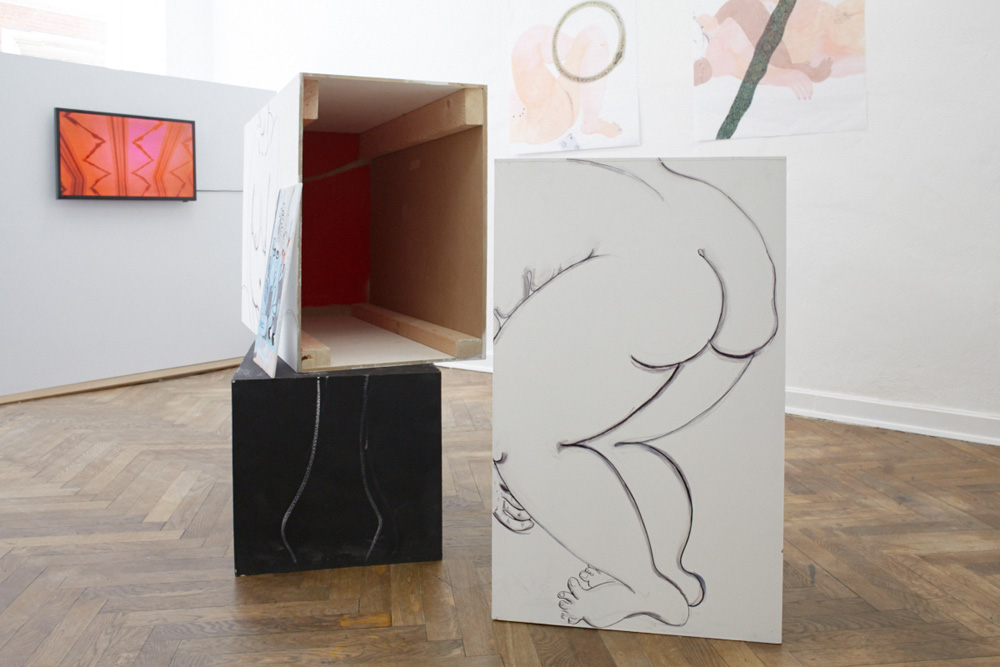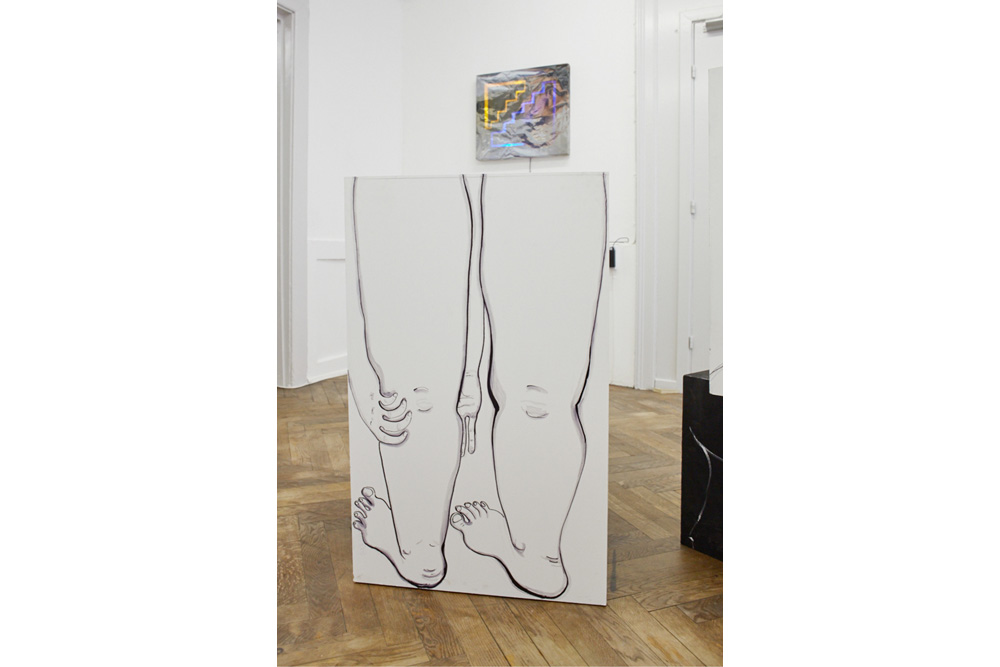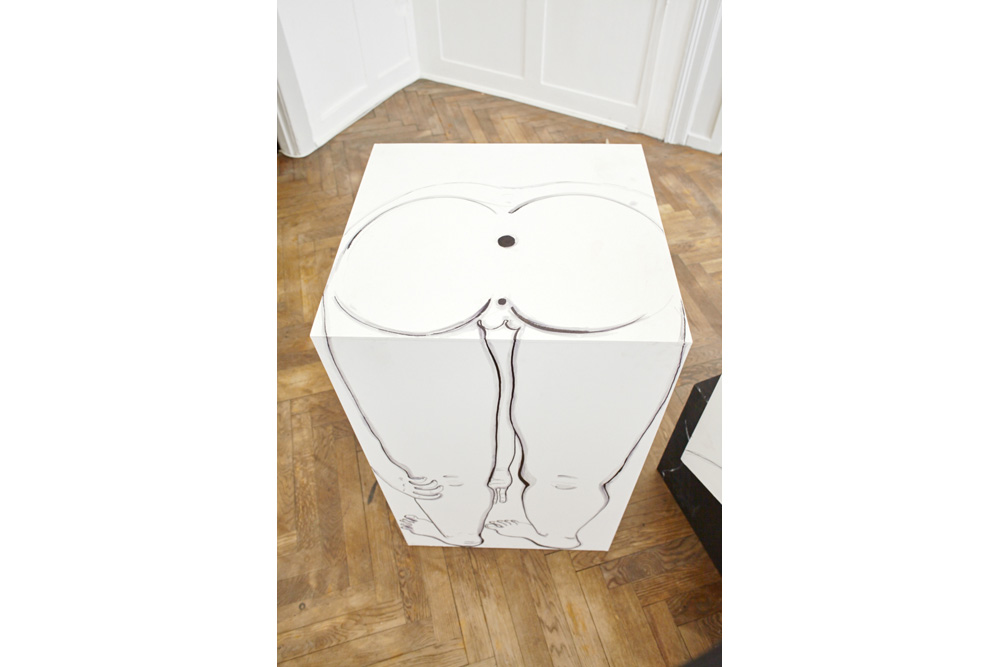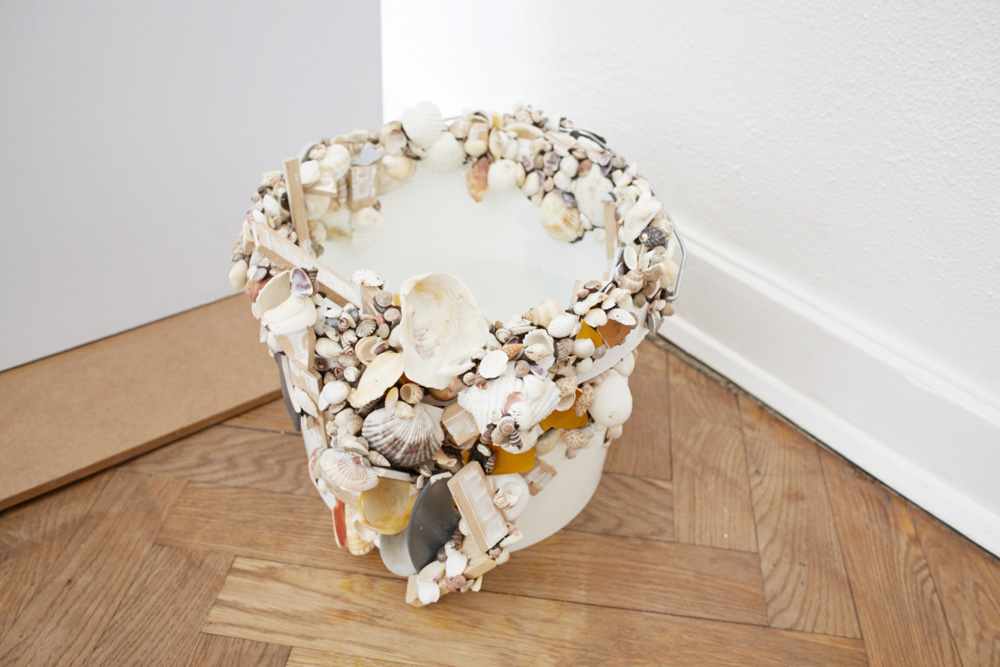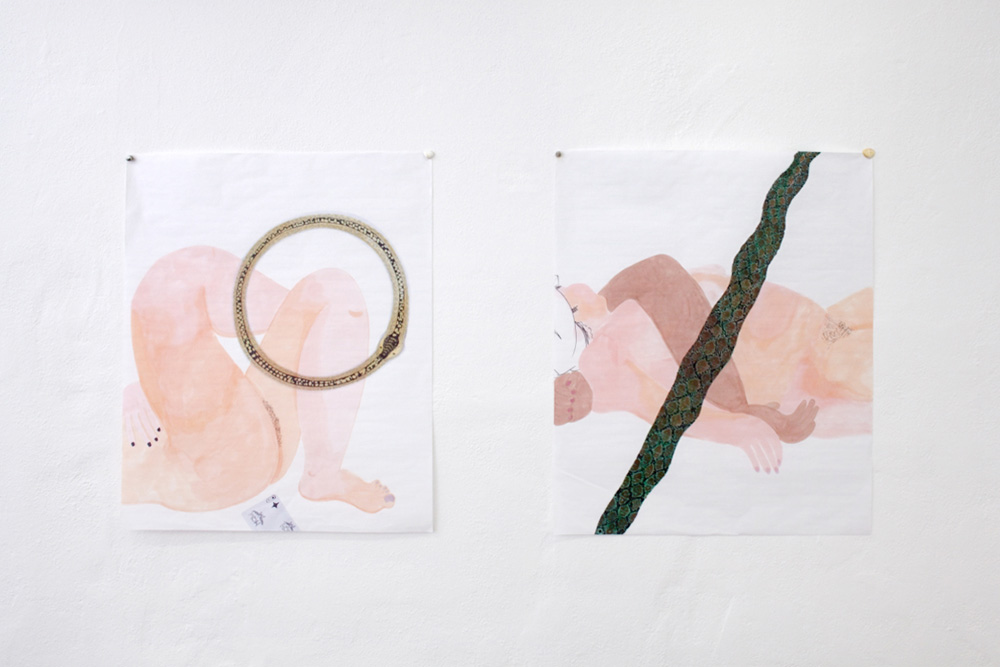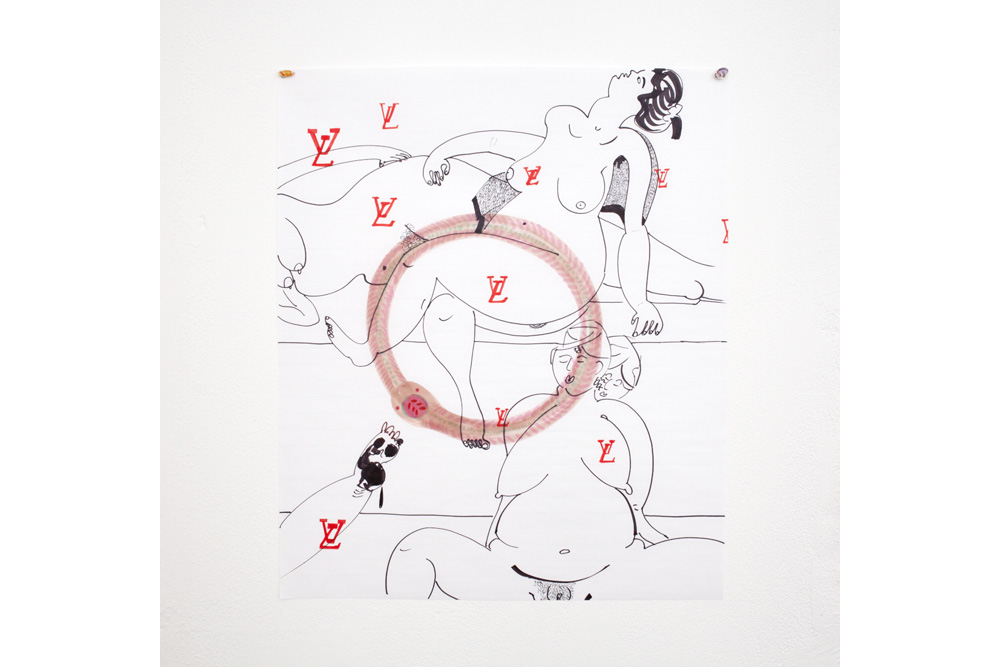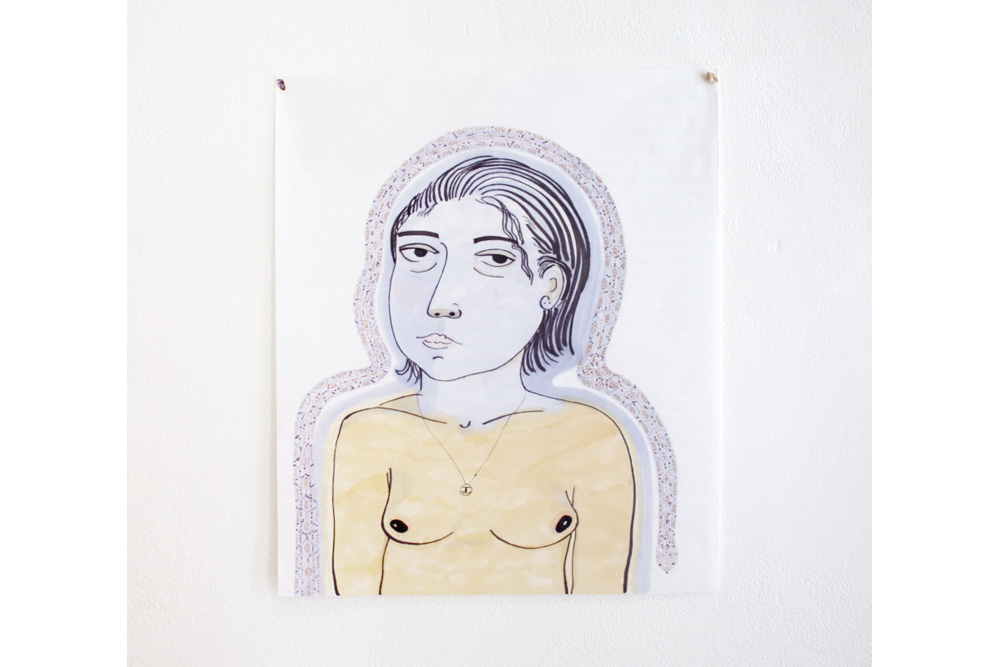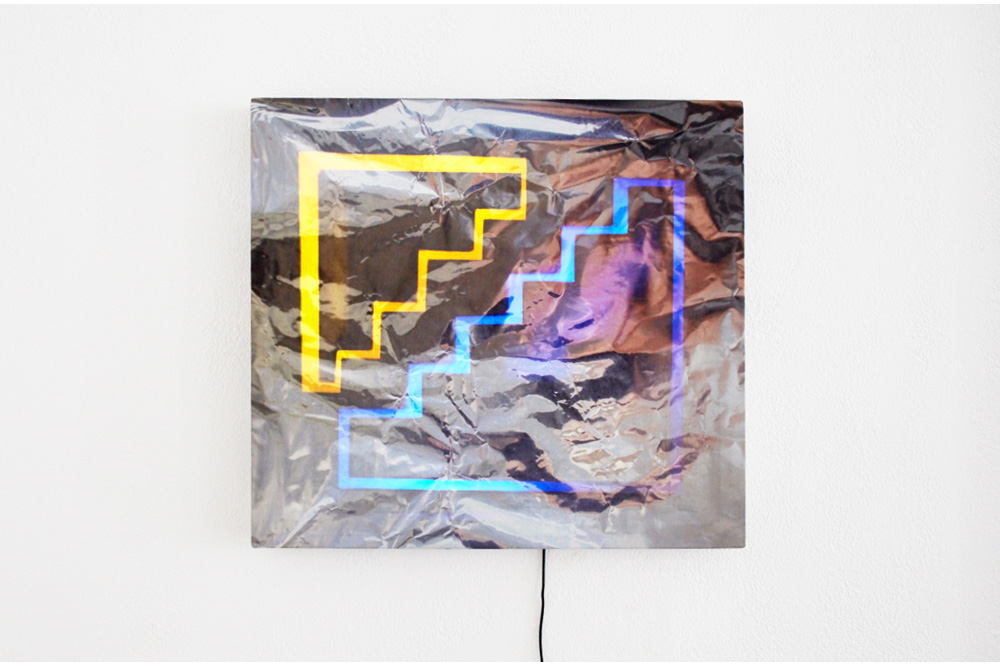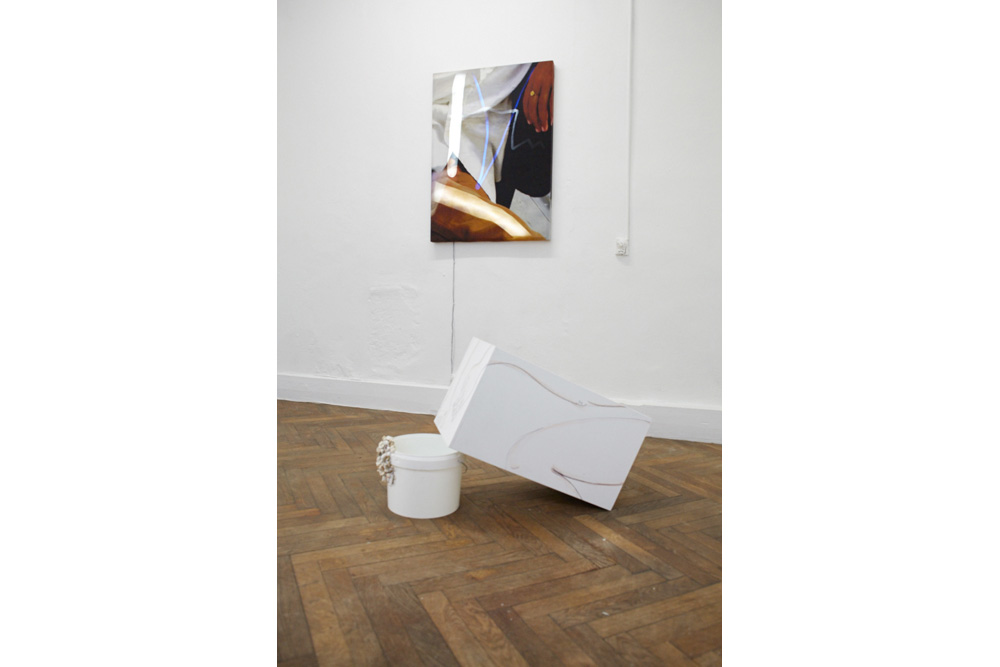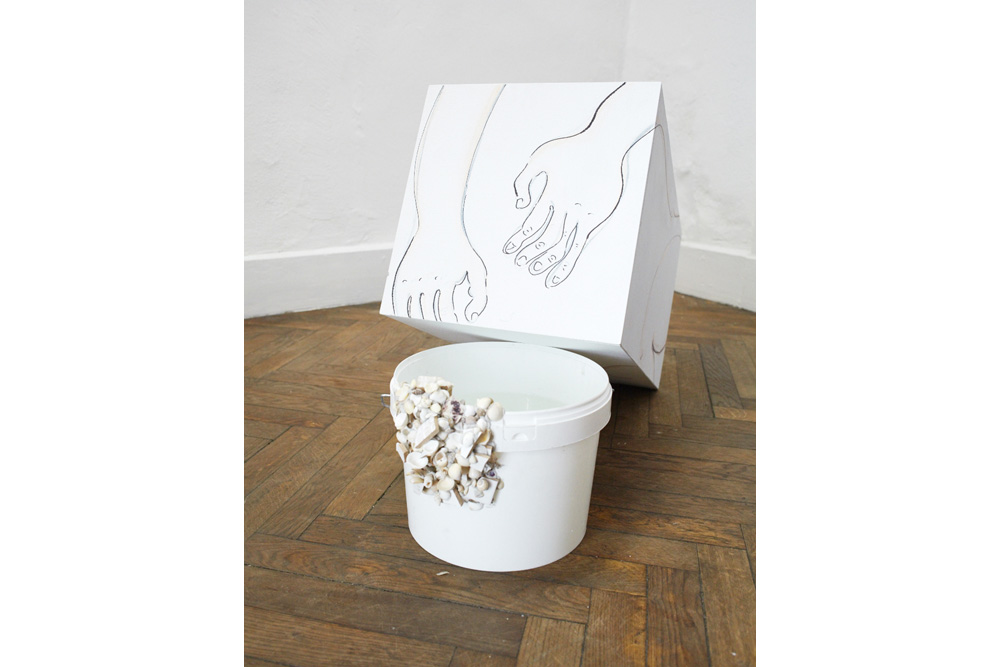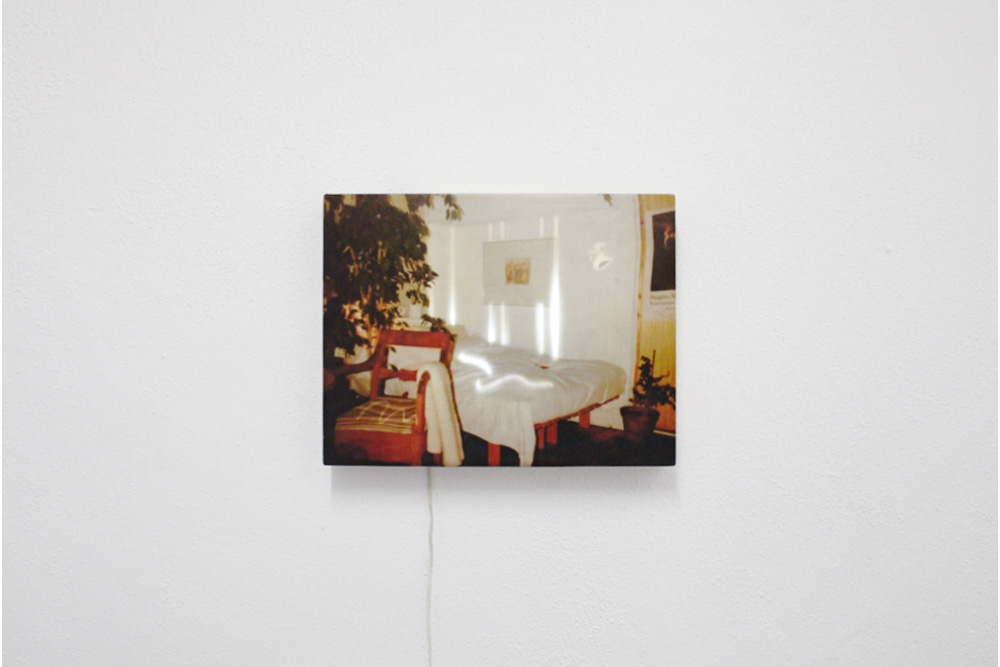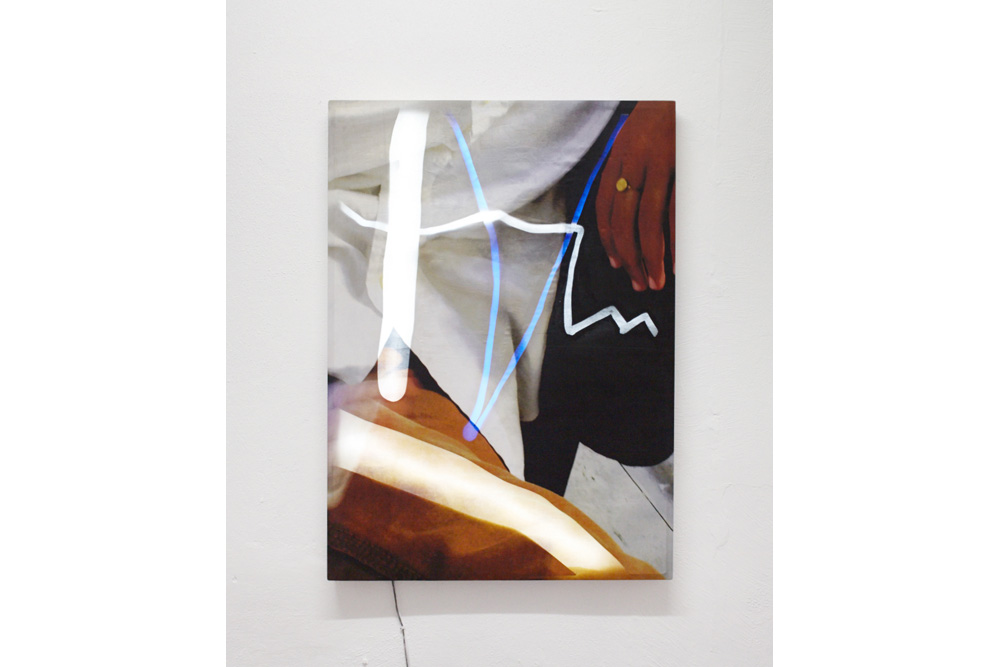 ---
Gro Sarauw, Blu Scarpa Scarpa Gialla
---
Gro Sarauw, Stanza della Madre, Dieci Righe '85
---
Gro Sarauw, Skill Pants Car Hard
---
Gro Sarauw, Digger