Trans* – Histories, Bodies and the Unbuilding of Worlds
Jack Halberstam in conversation with Hugo Hopping
Saturday - 2 June at 14:00
Gothersgade 167, Kbh K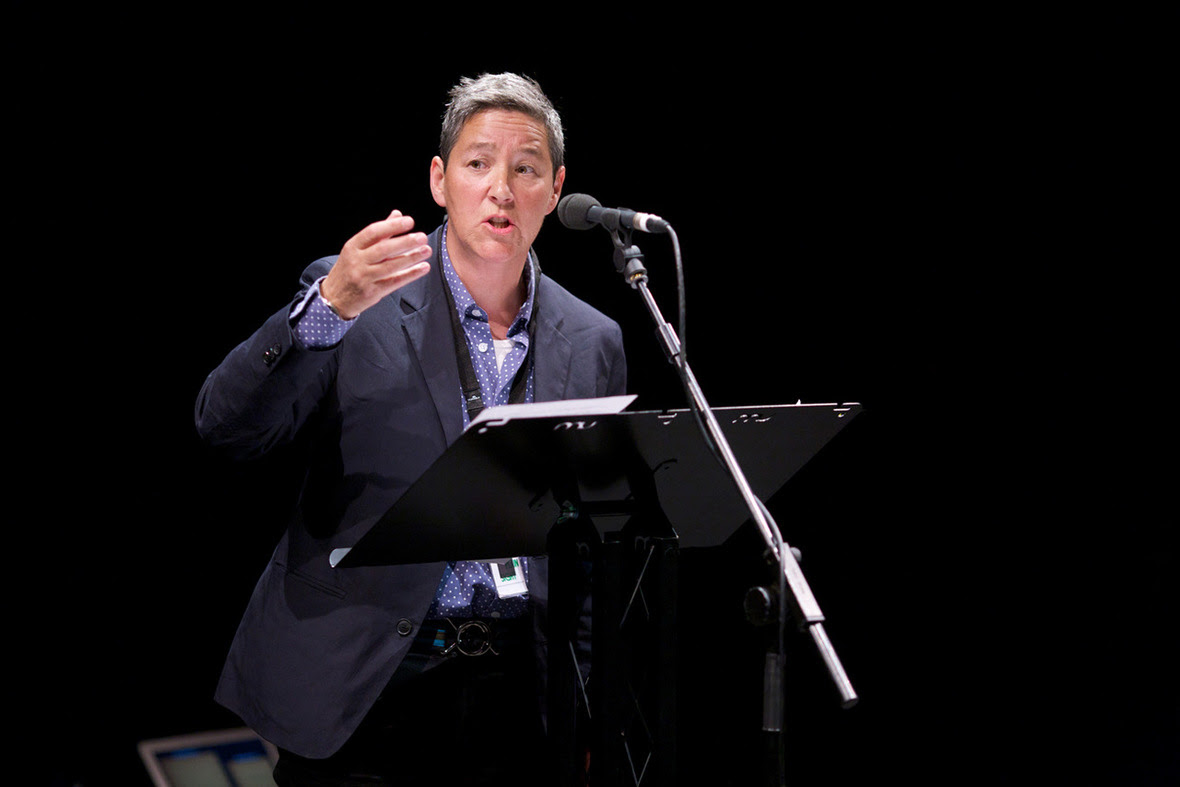 Image: Jack Halberstam. Photo: Alex Woodward.
SixtyEight Art Institute is very happy to welcome Professor, Author and Theorist Jack Halberstam who will speak about his leading practice and research, which is currently reshaping ideas behind the epistemologies of the self and body (through and beyond) Gender Studies.
Halberstam will introduce during the talk, three examples of Trans* unbuilding drawn from art, architecture and queer history to open a conversation around unmaking. Noting that while transgender has mostly been discussed in the last decade in terms of making bodies and selves, the work of unmaking performed by the appellation of Trans* points to new directions. With this shift in focus, the 'wrong body', an appellation used mostly for people who have felt themselves to be out of place, out of time, comes now (not to claim right) but to dismantle the system that metes out rightness and wrongness.
The talk will be followed by a conversation between artist Hugo Hopping and Jack Halberstam on the role of non-ideals as methods for sustaining the intellectual and physical work of unmaking and other questions taken from the present audience.
Drinks will be served after the talk.
Due to limited seating, please RSVP by 1st of June to info@sixtyeight.dk to reserve a seat. All are welcome. Thank you.
---
Bios
Jack Halberstam (1961) is Professor of Gender Studies and English at Columbia University. Halberstam is the author of six books including: Skin Shows: Gothic Horror and the Technology of Monsters (Duke UP, 1995), Female Masculinity (Duke UP, 1998), In A Queer Time and Place (NYU Press, 2005), The Queer Art of Failure (Duke UP, 2011) and Gaga Feminism: Sex, Gender, and the End of Normal (Beacon Press, 2012) and, most recently, a short book titled Trans*: A Quick and Quirky Account of Gender Variance (University of California Press). Halberstam is currently working on several projects including a book titled WILD THING: QUEER THEORY AFTER NATURE on queer anarchy, performance and protest culture the intersections between animality, the human and the environment.
Hugo Hopping (1974) is an American artist, writer, and board member of SixtyEight Art Institute. He works closely with the experimental art/design work-group THE WINTER OFFICE (est. 2010) and is co-founder/editor, together with Christopher Sand-Iversen, of Really Simple Syndication Press, which is the publication arm of SixtyEight Art Institute.