interplanetary trans-temporal metempsychic drifters
arendse krabbe, mirko nikolić, lichen and stone
2 November 2019, 14:00 at Assistens Cemetary. Meet at Kapelvej 4.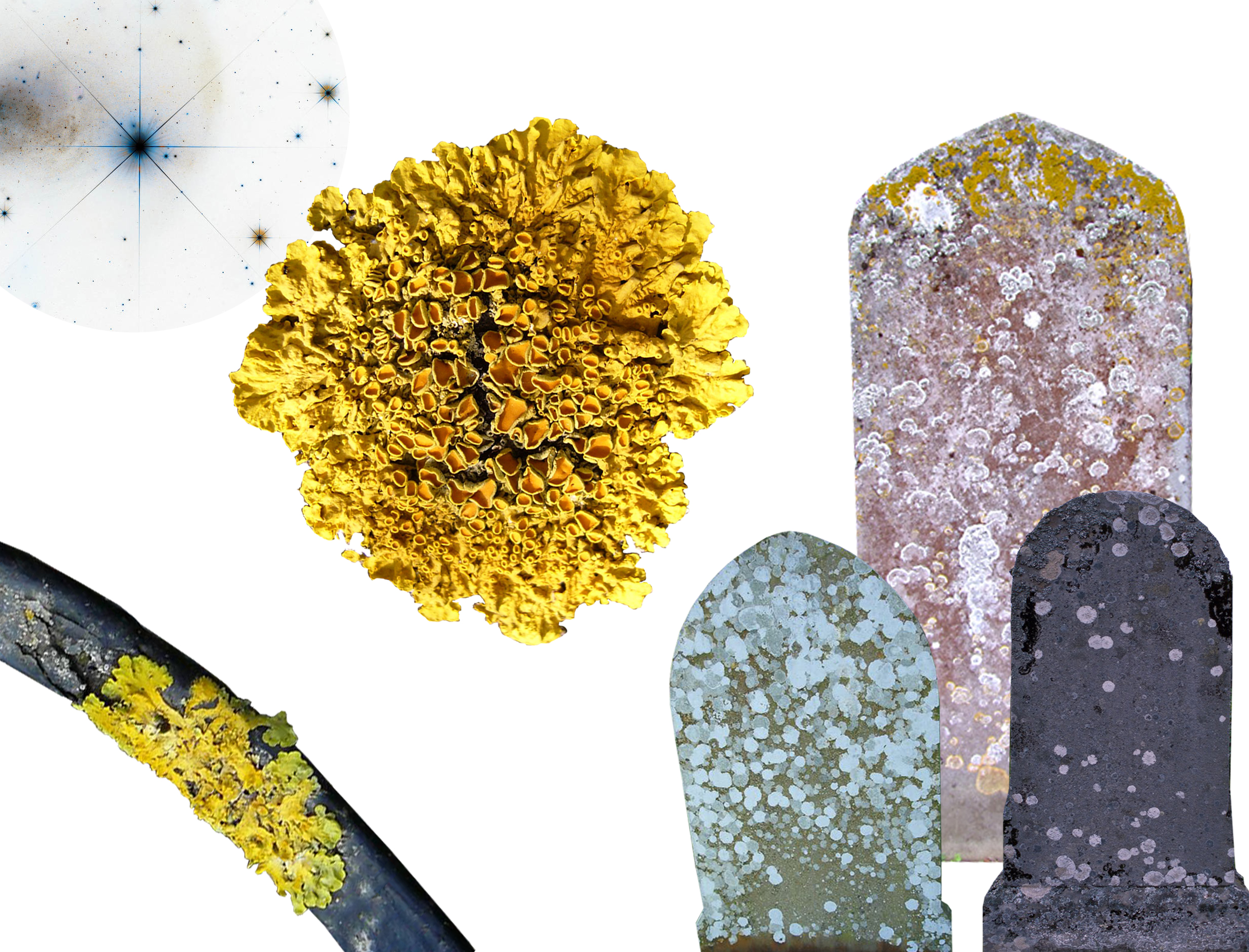 In connection with the exhibition 'Learning by Doing: A Politics of Practice' at SixtyEight Art Institute, arendse krabbe and mirko nikolić will perform a poetic sensory situation in collaboration with lichen, plant and stone at Assistens Cemetery in Copenhagen on 2 November 2019 at 14:00-14:45.
Meet at Kapelvej 4, 2200 Kbh N. [at 14:00] on 2 November 2019.
To keep us warm tea and a tipple will be served.
---
Bios
arendse krabbe examines hierarchies and power structures that shape our mental and physical being in this world. Her work is concerned with issues of migration, difference, complexities and entanglements, and how humans might start to think beyond notions of individualism to celebrate, embrace and understand our inter-connectedness. For several years she has been making work with, and learned from, lichen. The work manifests itself as workshops, reading sessions, listening situations, exhibitions with media text, sound, video and performance.
mirko nikolić works on summoning and prefiguring climate and earth justice through performance, text, sound. Recently, they have been co-working on anti-extractivist politics, multispecies commoning, performativity of vegetal touch, and unlearning of anthropocentric and capitalist ideologies of success and survival. mirko's practice is grounded in slow and deep modes of collaboration and entanglement with vulnerable, exposed, minoritarian bodies.