Cyborgic Integrations: Bodies/Machines, Space/Movement
Jonathan Maskit in conversation with Rebekka Elisabeth Anker-Møller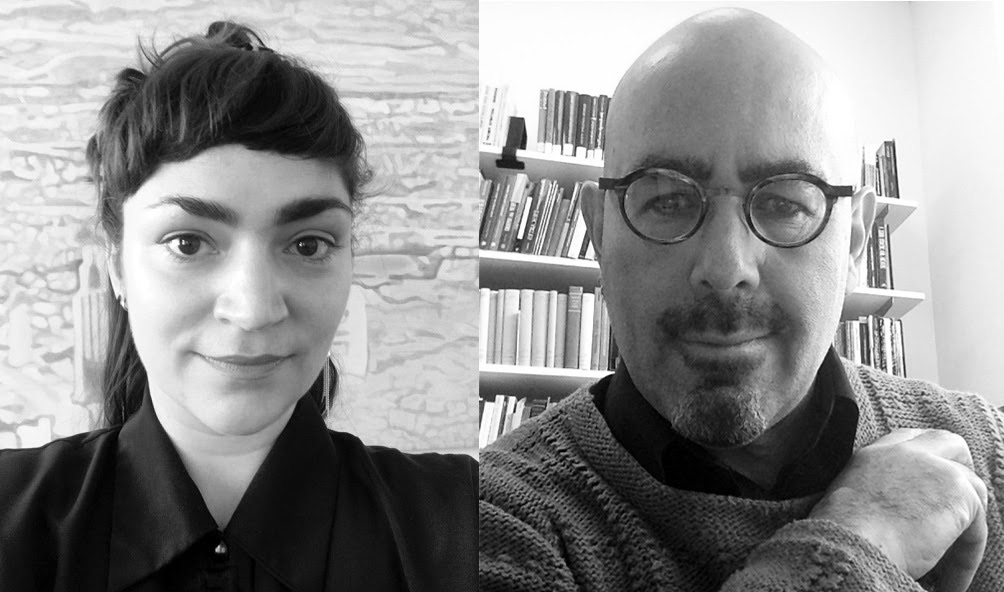 Image: Rebekka Elisabeth Anker-Møller. Jonathan Maskit. 2018.
SixtyEight Art Institute welcomes Philosopher, Jonathan Maskit who will speak about his research, which is currently building on ideas behind mobility, technology, urbanism, and experience. He will speak about body-machine integration and its impending impact on space and movement.
While we often think that we are simply users of various technologies who remain unaffected by them, Maskit will discuss how the body-machine interface produces (already) different sorts of cyborgs, with a particular focus on the impact of two biomechanical machines, what he terms cy(cle)borgs and autoborgs. In analog terms, both the body and the machine, of course, contribute to this hybrid being, but the ongoing singularization of these two–through biotechnology–means that differences in either body or machine can change how we conceptualize the utility and framework of these cyborgic beings; which Maskit points out that 'we are already' becoming 'to a far greater degree than we realize'.
In general, however, these two different cyborgs have radically different capacities and vulnerabilities and don't generally interact easily with one another. Since these interactions, as well as those with other beings (pedestrians, animals, etc.) take place in space, the different ways in which space can be organized, can lead to either heightened or eased tensions between these two very different types of cyborg beings. The implications for art and design are not exactly clear. Nor to the understanding for how our future mobility will be challenged to also adapt and/or host our future bodies.
The talk will be followed by a conversation between the independent curator Rebekka Elisabeth Anker-Møller and the philosopher Jonathan Maskit, discussing Anker-Møller's current curatorial project at SixtyEight, Synthetic Seduction (opening on June 8) and looking at the affect technology and machine learning of human behavior is having on aspects of human activity, including art.
Drinks will be served after the talk.
Due to limited seating, please RSVP by 15th of June to info@sixtyeight.dk to reserve a seat. All are welcome. Thank you.
---
Bios
Jonathan Maskit is Associate Professor of Philosophy at Denison University (Ohio, USA) where he also teaches in the Environmental Studies Department. His work is primarily in the areas of urban, environmental, and everyday aesthetics, with particular interest in questions having to do with urban life, consumption and desire, postindustrialism, and sustainability. He has published widely, and given many lectures throughout North America and Europe on these themes and others. He is currently editing Human/Nature: The Environment in Continental Thought (Roman & Littlefield International) and writing Bicycle for Bloomsbury Press's Object Lessons series.
Rebekka Elisabeth Anker-Møller is an independent curator based in Copenhagen with a cross-disciplinary curatorial practice concerning new media, social structures, gender and performativity. Especially looking at how these intersect our digital age and virtual environments. She received her MA in Visual Culture from Copenhagen University in 2013. Anker-Møller co-organizes the exhibition space, RØM, which explores notions of temporality and site-specific contexts through exhibitions. Currently, she is curating the exhibition Synthetic Seduction for SixtyEight Art Institute that features the collaborative artwork of London-based Danish artists, Stine Deja and Marie Munk.