The Book as Art and Vision
Organised by Denisa Tomkova
1 December 2021 - 20 January 2022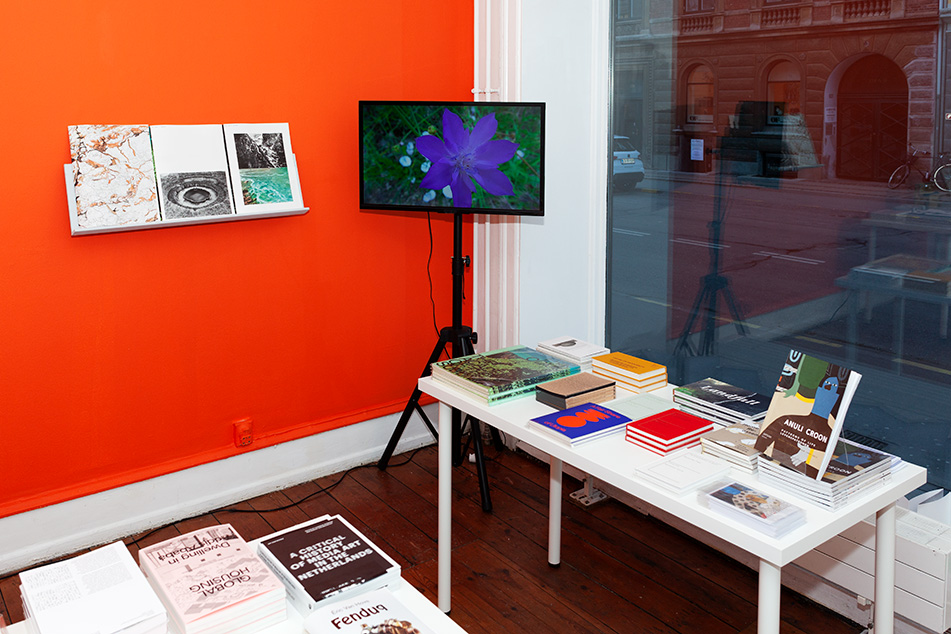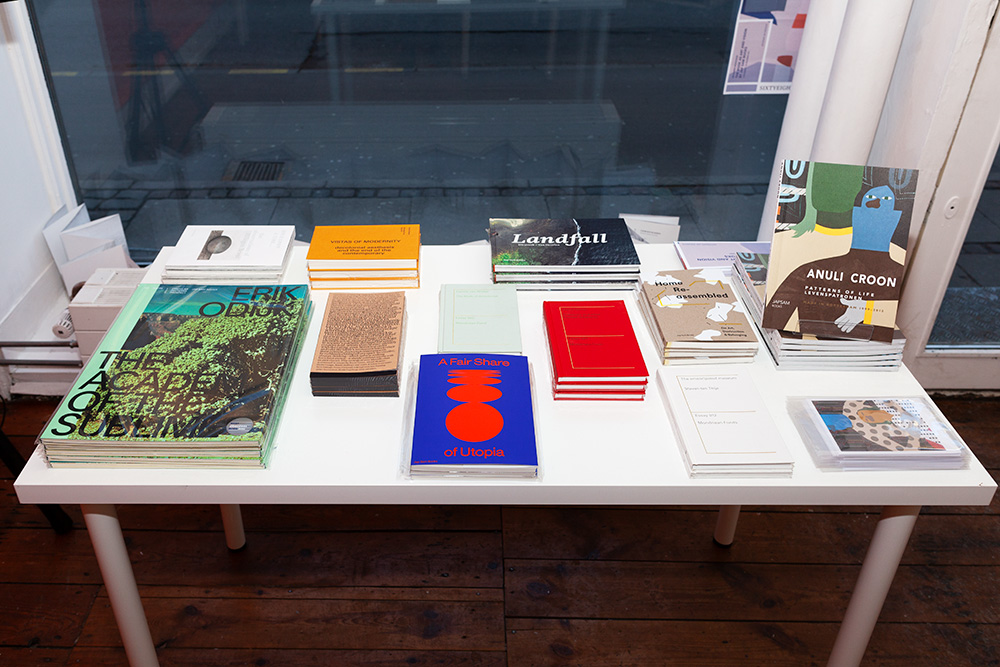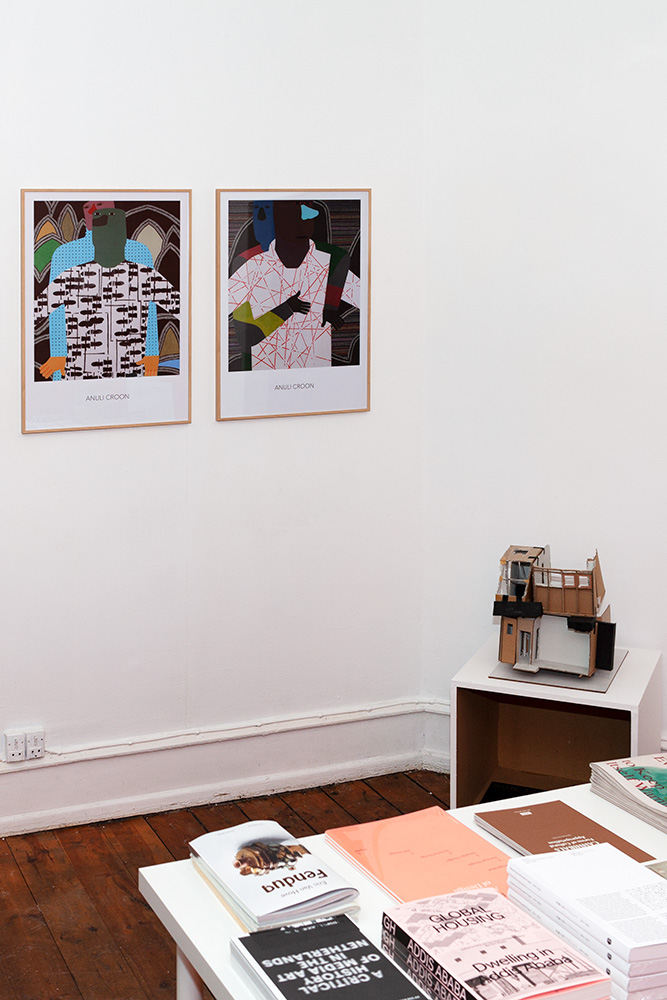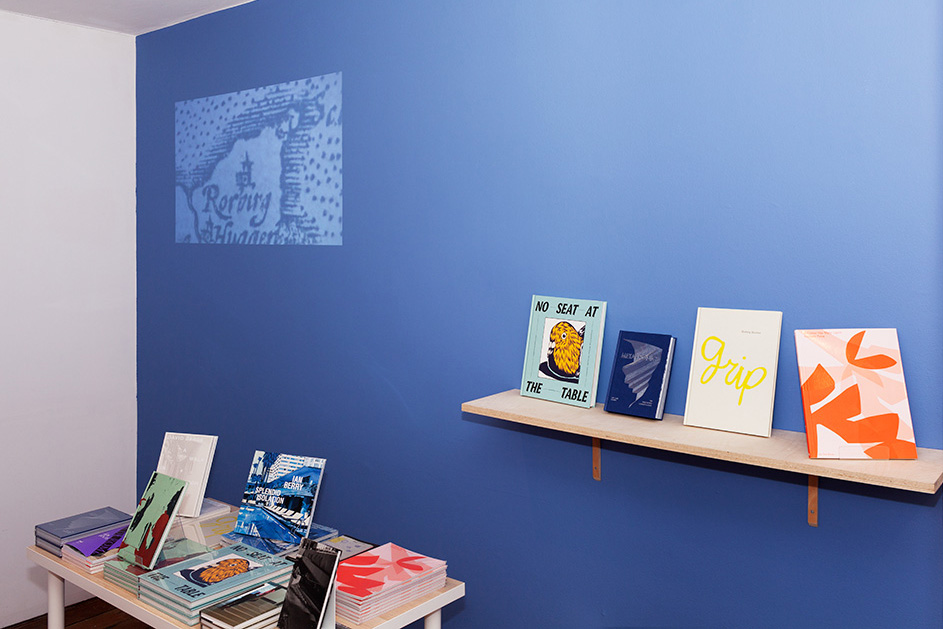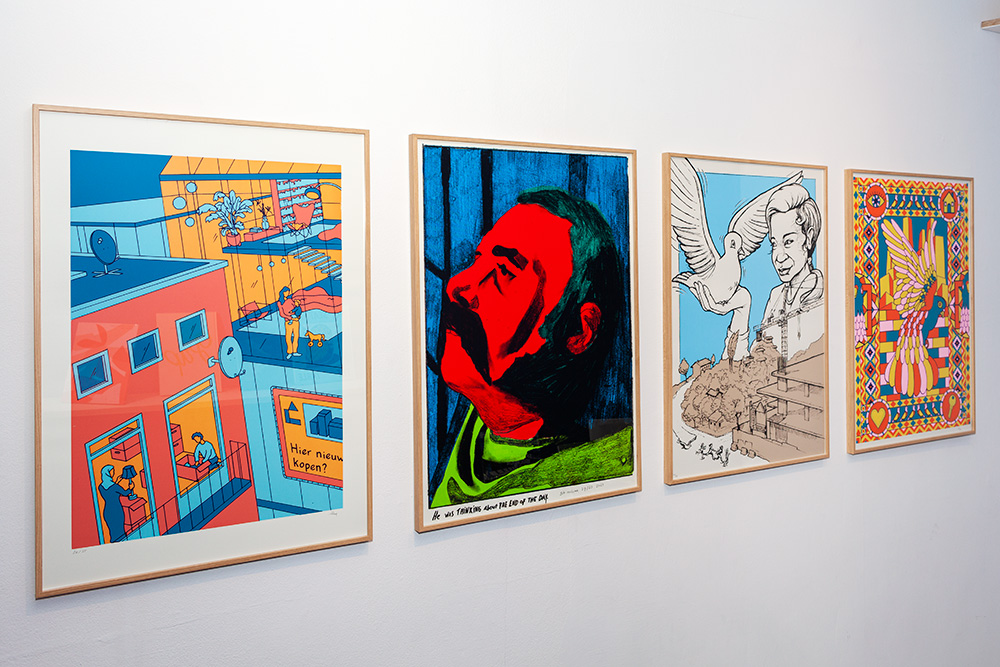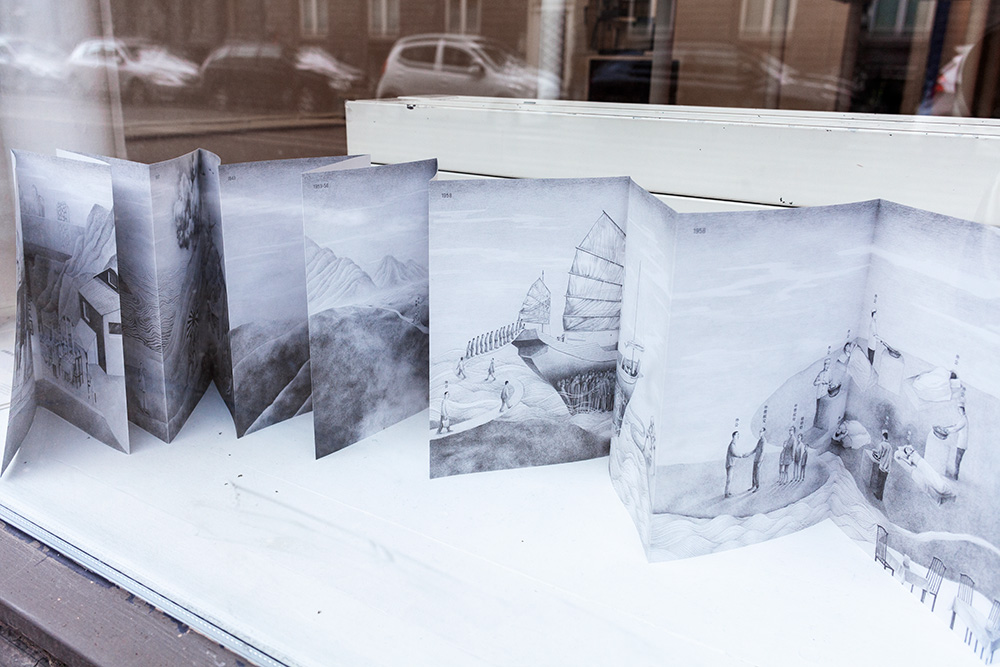 Building on the Jap Sam Books' objective to generate a multidisciplinary approach and cross-border thinking, the 'December Bookshop' exhibition at SixtyEight Art Institute in collaboration with Really Simple Syndication Press presented the Dutch publishing house, Jap Sam Books, to the Danish audience. The exhibition The Book as Art and Vision by Jap Sam Books reflected on books as art objects. It presented art books which possess different forms of materiality, visuality and can unfold into art objects. The exhibition aimed to stimulate new ways of thinking about art books and encouraged visitors to engage with the exhibited books visually, haptically and sensorially.
Jap Sam Books is an independent international publishing house based in the south of the Netherlands. It publishes titles that explore developments in architecture, art, philosophy, design, photography and theory as well as the fields that touch them, such as urbanism, landscape, sociology and history. Jap Sam Books has been established to reflect, connect and respond to developments in these fields, by bringing out a range of critical and reflective books for an international audience. Selected books from the Jap Sam Book catalogue will be available for purchase at SixtyEight's premises on Gothersgade 167, Monday–Saturday, between 1-22 December 2021.
Public Talk 'Towards an Editorial Research Field'
The exhibition opening was accompanied by a public talk about art publishing, cross-border collaborations, and editorial research as an emerging field. The talk featured Eleonoor Jap Sam (Editor/Owner of Jap Sam Books) in conversation with Denisa Tomkova (Curatorial and Publications Research Fellow, SixtyEight Art Institute) and took place on Friday, 3 December 2021 at 19.00 at SixtyEight.
Bios
Jap Sam Books is an independent international, award-winning publishing house based in the south of the Netherlands. Jap Sam Books was founded in 2009 by Eleonoor Jap Sam with the belief in a multidisciplinary approach and cross-border thinking. The critical and contemplative titles published by Jap Sam Books are therefore not only educational and inspiring, but also exceptionally designed and produced in close cooperation with all those involved.
Jap Sam Books is internationally renowned as an academic publisher, working with various universities and research institutes at home and abroad, and has been publishing various academic journals such as Footprint, hunch, CUBIC Journal, Source, iA for many years. The majority of the publications are in Dutch, English or in a combination of several languages, such as French, Spanish, Chinese, Portuguese and Arabic, Japanese, Hebrew. The publishing house is small, but in practice it works as a network organisation with a flexible pool of collaborators, freelancers, trainees, independent entrepreneurs and partners from the relevant fields. For each book project, a team is assembled consisting of the creators/initiators, editors, translators, designers and printers. https://japsambooks.nl
Eleonoor Jap Sam (b.1968) studied art & architecture history, design and communication. She works as an independent researcher, critic, publicist, editor-in-chief and publisher. Her essays and reviews have been published in journals and magazines such as de Architect, Frame / Interior design and architecture magazine, BOUW, and Decorum. From 1998 until 2002 she was the director of the DOCOMOMO International Secretariat, an international network with 77 chapters worldwide for the documentation and preservation of the architecture and urbanism of the Modern Movement, and co-editor of the DOCOMOMO Journal. She was one of the co-founders of episode publishers vof [2002-2009], independent publishers of books on art, culture, architecture, and science in Rotterdam.
Denisa Tomkova (b.1989) is a Curatorial and Publications Research Fellow at SixtyEight Art Institute. She holds an MSc in Modern and Contemporary Art: History, Curating and Criticism from The University of Edinburgh and PhD in Visual Culture from the University of Aberdeen (2019). Her PhD research focused on socially engaged art from the Czech Republic, Slovakia and Poland. Between 2015-2018, she was a member of the international research project 'Comparing WE's. Cosmopolitanism. Emancipation. Postcoloniality' based at the University of Lisbon. Between 2019-2021, Denisa worked for the European Roma Institute for Arts and Culture (ERIAC) in Berlin, as a research fellow, curator and a project coordinator. https://denisatomkova.com