The Writing of Nature
Curated by Inanna Riccardi
28 January - 4 March 2022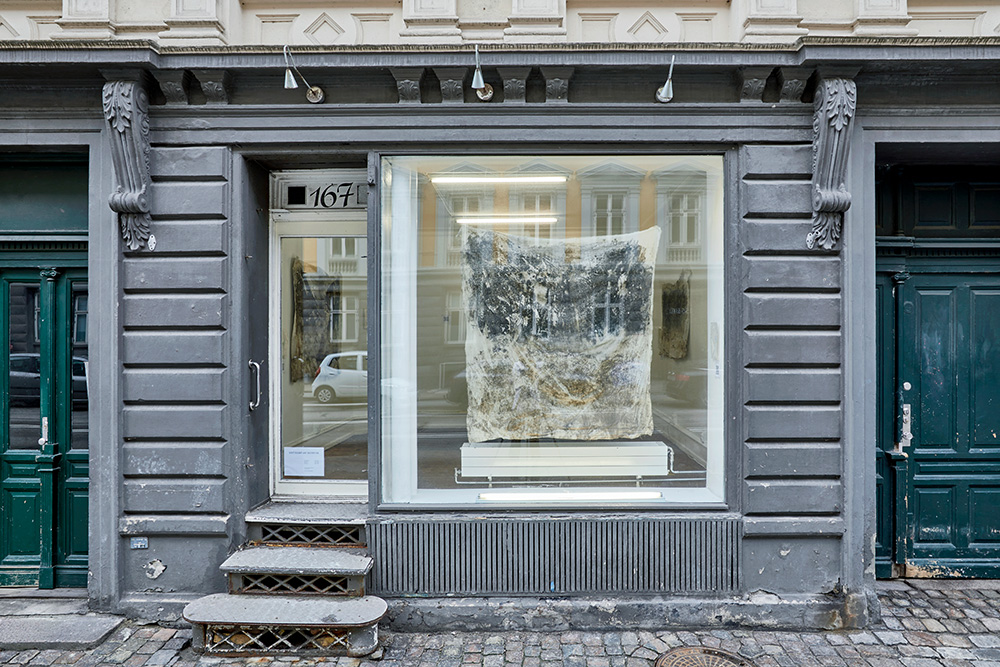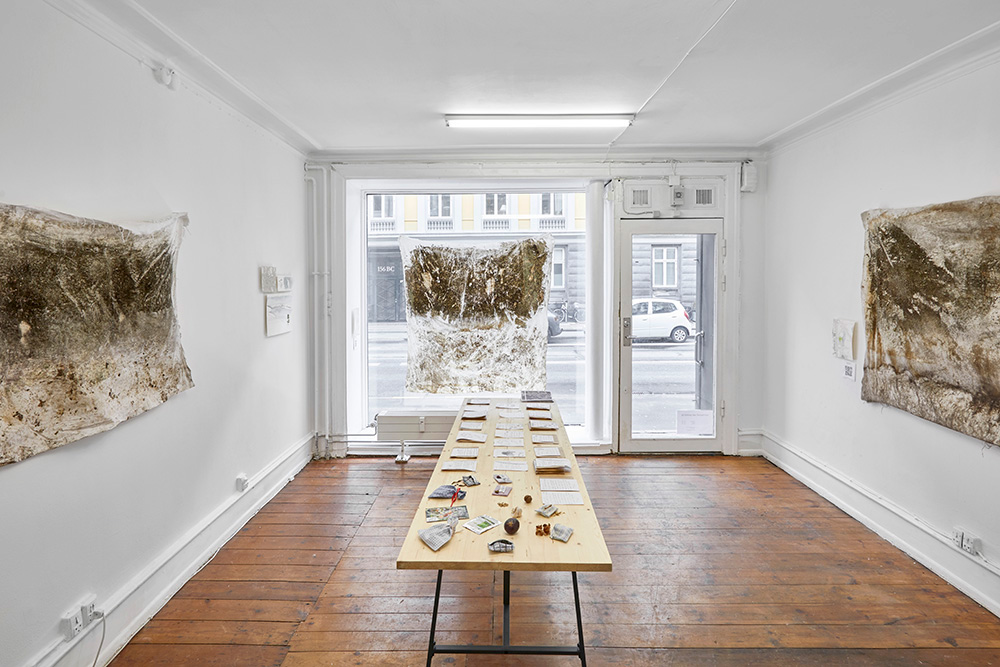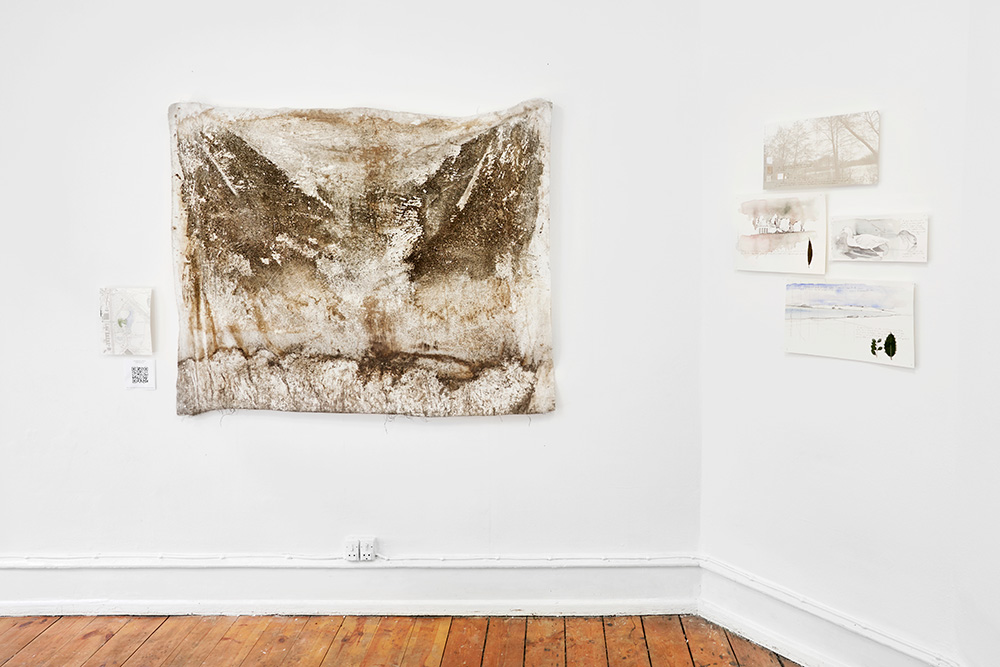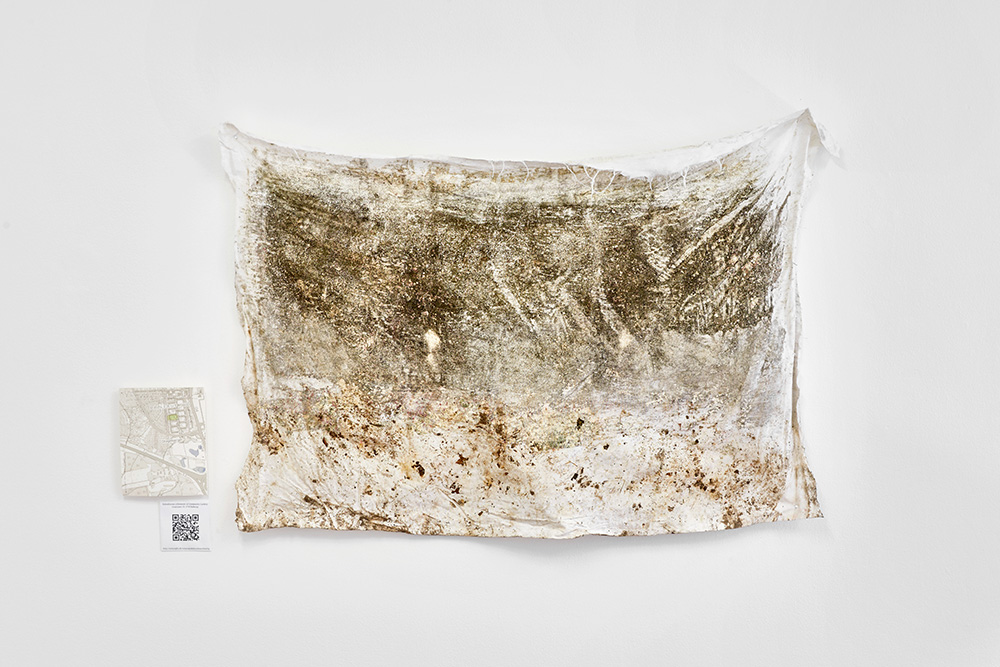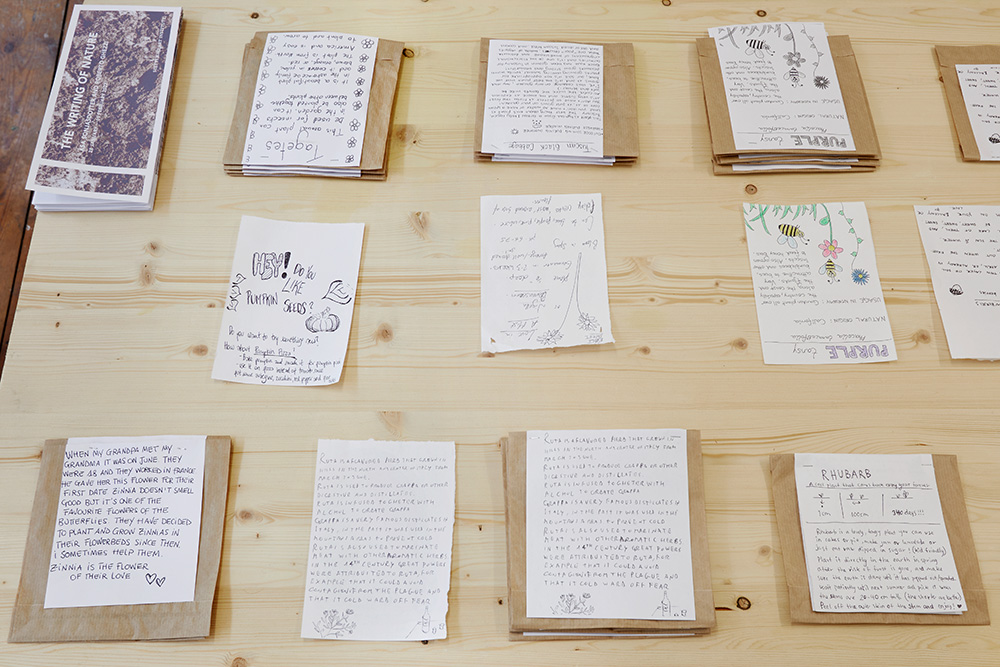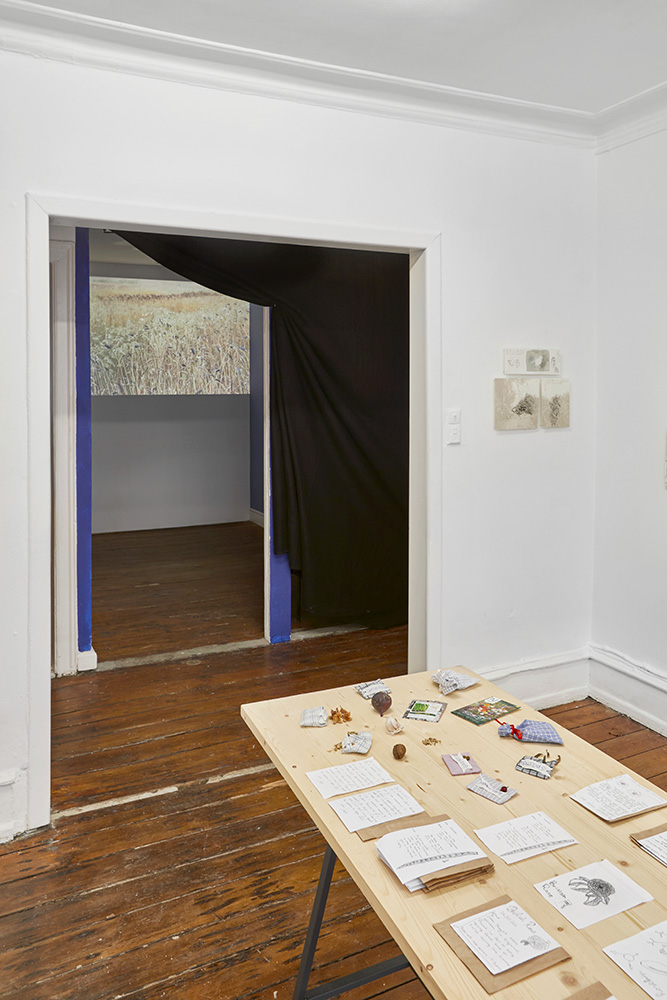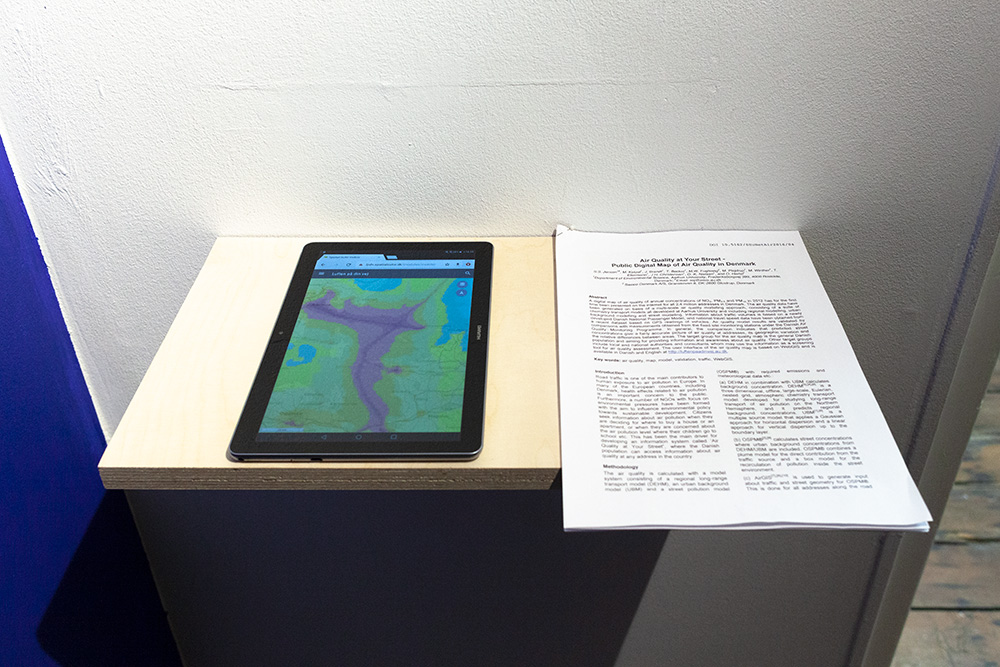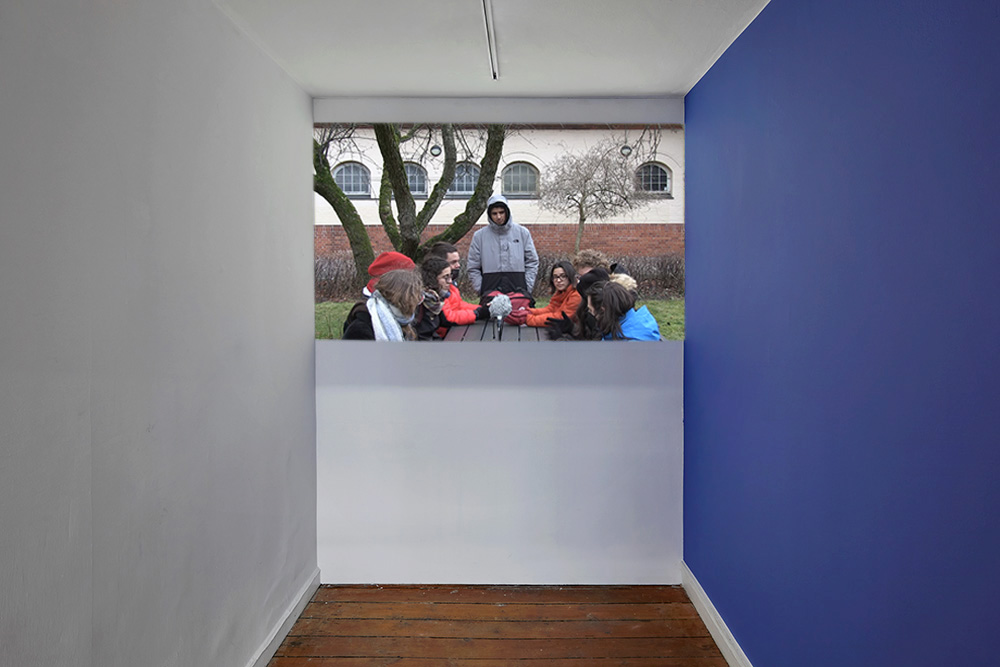 The exhibition The Writing of Nature aimed to raise questions regarding the role of nature in our contemporary society, by shedding light on what constitutes nature and how these constellations of elements are interconnected with each other. The ambition was also to generate a stimulating ground for reflection on climate change and to challenge our inherited ideas about science and art as two separate entities.
In doing so, The Writing of Nature wished to oppose the modern idea, which has greatly influenced contemporary western societies, of nature as object, as an entity that can be dominated and which humankind can constantly take advantage of and extract materials from.
This modern conception is being turned inside out, not only by climate activist groups but also in academic theory. Feminist theorist Donna Haraway speaks of natureculture in order to illuminate new ways of thinking about agency and power, and to try to overcome the ontologically and epistemologically pre-established differentiation between human being and nature, and nature and culture.
Haraway has dedicated her life to rethinking the relationship that humans establish with the world and its other than human elements. She talks about the concept of "becoming with - in a contact zone where the outcome, where who is in the world, is at stake" (Haraway 2008), and this way of thinking about becoming with has the potential to influence how we think about ourselves, not as individuals disconnected from one another, but as beings who are interconnected and depend on each other for survival. The relational aspect of becoming with also plays a key role in defining and understanding how epistemology is established and created: "Nothing comes without its world… meaning that knowing and thinking are inconceivable without a multitude of relations that also make possible the worlds we think with" (Haraway 1997).
This relational aspect is essential and it presupposes an ontology where the essence which constitutes human and non-human elements is the same - as for example anthropologist Viveros De Castro highlights with regard to Ameridian mythology. In the notion of perspectivism, unlike western relativism, the multiple entities of the cosmos originally shared a generic human condition and were thus able to communicate with each other. Ameridian cosmologies propose a relationalism in which, despite how humans may view them, animals and other beings view themselves as humans and live in similar conditions, which is to say that they have a social life much like that of the inhabitants of an Ameridian village. This difference in perspectives was caused by a severe disruption, which led to the transformation of the various types of humans into the different present-day species of animals, as well as vegetables, artefacts, and other kinds of beings.
This ontological reflection brings us to another element of The Writing of Nature: connecting science and art. If these two ways of knowing are constructions or perspectives on a phenomenon - in this specific case, how nature acts and reacts to human actions - establishing connections between the two in a coherent and interesting way has a huge potential to generate even more compelling stories, and initiate a discussion about how they can inspire each other.
Furthermore, the idea of becoming with leads us to the discussion of how collaboration can blossom among people who come from a variety of backgrounds and age groups. In this context it is relevant to introduce the thoughts of Guattari and his own take on ecology, as a study of complex phenomena, where subjectivity, the environment and social relations (self, nature and society) are strictly interconnected. This interconnection highlights the importance of heterogeneity and difference, which is summarised in the concept of assemblages. He describes the current state of society in the west as the fracture of "the relationship between subjectivity and its exteriority - be it social, animal, vegetable or Cosmic - that is compromised in this way, in a sort of general movement of implosion and regressive infantilization." In order to transform this fracture into a potential path of transformation, it is necessary to formulate an "ecosophy, that would link the environmental ecology to social ecology and to mental ecology".
The Writing of Nature wished to establish an arena for discussion where nature in various forms becomes the main actor, and humanity can relearn its relational practises and act differently towards nature.
About the works
Roberto Ghezzi, Naturografia, Copenhagen edition (2021-22)
Italian artist Roberto Ghezzi shows how various elements (soil, air, water, fauna and flora) interplay with each other on organic cotton canvases. The canvases, which were installed in a community garden in Ballerup, in the disused lot at Stejlepladsen, and in the public park Fælledparken in December, have been interacting with the ecosystem and climate, and show us the processes of nature in an abstract yet very material form.The choice of locations reflects the willingness of the artist to engage with different environments, not only from an ecological point of view, but also to spark reflection on land, property rights and the historical makeup of the different locations. This aspect has been further investigated through desk research and the information is accessible via this link: Locations of Naturografia installations. His investigation also entails artistic reflections, expressed through drawings and note taking of the different locations, which help the audience to connect with the artist's subjective experience of these places.
In addition, Associate Professor Rasmus Kjøller, University of Copenhagen, Department of Biology, Terrestrial Ecology, write a text explaining the ecology of the soil and the decomposition process. Further detailed information regarding the soil composition at the three sites will also be provided by Associate Professor Carsten W. Mueller, University of Copenhagen, Department of Geosciences and Natural Resource Management Geography and added to the exhibition material. Additional material: What is Soil? | Soil Texture
Åsa Sonjasdotter & the participants of the C6: Creativity, Culture and Collaboration to Combat Climate Change, Cultivating Abundance: workshop (2022)
22 young people from Italy, Sweden, Denmark, Norway and the UK, guided by Swedish artist Åsa Sonjasdotter, have reflected upon how seeds can tell stories, not only ecological stories but also personal and intimate ones. During the training workshop in the framework of the Erasmus+ programme C6: Creativity, Culture and Collaboration to Combat Climate Change, they delved into storytelling techniques for co-creating the stories of seeds, which entail their personal, national and ecological life.
S.S. Jensen, M. Ketzel, T. Becker, J.H. Christensen, J. Brandt, M. Plejdrup, M. Winther, O.-K. Nielsen, O. Hertel, T. Ellermann, and Air Quality at Your Street - Digital Map of Air Quality in Denmark (2016).
Scientists at Aarhus University in collaboration with Sweco Danmark A/S have generated a digital map of air quality using annual concentrations of nitrogen dioxide (NO2), and PM2.5 and PM10 particle sizes. The air quality data have been created using a multi-scale air quality modelling approach, consisting of a suite of chemistry-transport models and including regional modelling, urban background modelling and street modelling. This interactive map assigns different colours to the different elements in the air, providing interesting yet unsettling information. Air just like soil is an important element of nature.
Åsa Sonjasdotter, Cultivating Abundance (2019).
Swedish artist Åsa Sonjasdotter reflects on how humankind has manipulated nature through the practice of seed selection. Initially, this practice ensured that the seed varieties were strong and resistant to changing conditions, while creating a farmers' community around the practice of seed exchange. This stimulated an alternative way of thinking about the economic system and initiated alternative ways of dealing with it, while preserving biological diversity. Nowadays seed varieties are strictly regulated and it is illegal to exchange them outside of member organisations. In addition, many corporations sell seeds that generate plants whose seeds are infertile, making the construction of alternative forms of economy almost impossible. The film Cultivating Abundance, recorded at the Larsson farm in Fulltofta, Sweden, and at the Swedish University of Agricultural Sciences in Alnarp, presents the preservation and recultivation work undertaken by the agronomist Hans Larsson, and the heritage grain association Allkorn, to protect seeds and grain varieties.
(First half of exhibtion period.)
Food Habits: Discussion with the workshop participants.
During the training course for C6: Creativity, Culture and Collaboration to Combat Climate Change, the participants had the chance to discuss and draw parallels regarding food habits and what can be done on different levels to push for much needed change. The video collects the most interesting and inspiring moments. Initially produced and thought for dissemi-nation purposes, it serves as an addition to the second half of the exhibition, which aims to give voice to the young genera-tion and present the audience with their thoughts about food consumption, as well as general considerations and analyses of the different mechanisms which influence and in some cases exacerbate the climate crisis.
(Second half of exhibition periood.)
Curator Inanna Riccardi would like to express her gratitude to all the following scientists who have made this collaboration possible:
Professor Matthew Stanley Johnson, University of Copenhagen, Department of Chemistry, for introducing me to the work of S.S. Jensen, M. Ketzel, J. Brandt, T. Becker, M. Plejdrup, M. Winther, T. Ellermann, J.H. Christensen, O.-K. Nielsen, and O. Hertel, Aarhus University, Department of Environmental Science, who provided the air model presented in the exhibition.
Professor Riikka Rinnan for facilitating the contact to Associate Professor Rasmus Kjøller, University of Copenhagen, Department of Biology, Terrestrial Ecology, who has written a text about soil and the decomposition process.
Associate Professor Carsten W. Mueller, University of Copenhagen, Department of Geosciences and Natural Resource Management Geography, for providing an analysis of the soil where Roberto Ghezzi's work was installed.
Bios
Roberto Ghezzi (1978)
His training began in the family sculpture studio and continued at the Academy of Fine Arts in Florence. His work is rooted in a profound interest in and contact with the natural landscape, which he initially investigated through pictorial representation, and more recently through experiments "in the field", in direct contact with the natural environment. These studies have been carried out over the course of a decade, starting from a scientific approach of in-depth examination of organic reality, and taking on a conceptual form through matter. Ghezzi has created and exhibited works in the Naturografia series, in which he defines the initial conditions of the process before stepping back to give time and space to the hand of nature, in many places around the world, most recently in 2020 in Argentinian Patagonia. For further information: www.robertoghezzi.it
Åsa Sonjasdotter (1967)
In her practice, artist, researcher, writer, and organizer Åsa Sonjasdotter engages in processes of rehabilitation and re-narration of livelihood relations. Through cultivation of outlawed crops and close readings of related archival matter, lost knowledge and imagination are brought into re-existence. Sonjasdotter is a Doctoral Researcher in Artistic Practice at HDK-Valand, the University of Gothenburg, Sweden. Her most recent book Peace with the Earth, Tracing Agricultural Memory – Refiguring Practice was published by Archive Books in 2019. Sonjasdotter's work has been presented and exhibited in numerous international contexts. For further information: asasonjasdotter.info
Inanna Riccardi (1987)
Inanna Riccardi is an anthropologist and has an avid interest in photography, both as a medium in itself and as a pedagogical tool. Previously for SixtyEight Art Institute, where she is Education Coordinator, she has conducted several photo workshops with teenagers from disadvantaged backgrounds, using techniques from Photo Voice and her own education in anthropology, the results of which have been exhibited both at SixtyEight and in locations within the local communities of the workshop participants. She has a BA in Ethnological and Anthropological Disciplines from the University of Siena and the Universidad Complutense Madrid, with a thesis in Visual Anthropology, and an MA in Applied Cultural Analysis from the Universities of Copenhagen and Lund, with a thesis about knowledge and environmental issues. For further information: inannariccardi.com