Memoirs of the Abyss: Three Ecologies and More
Curated by Malou Solfjeld
5 June - 8 August 2021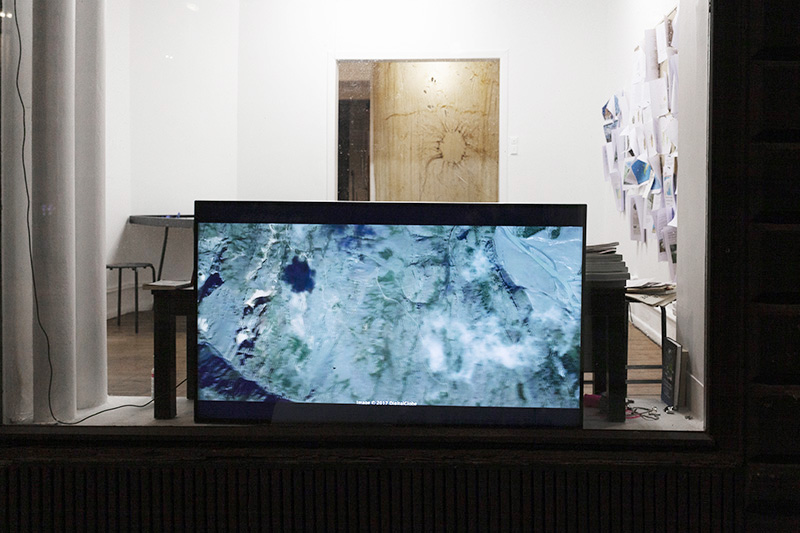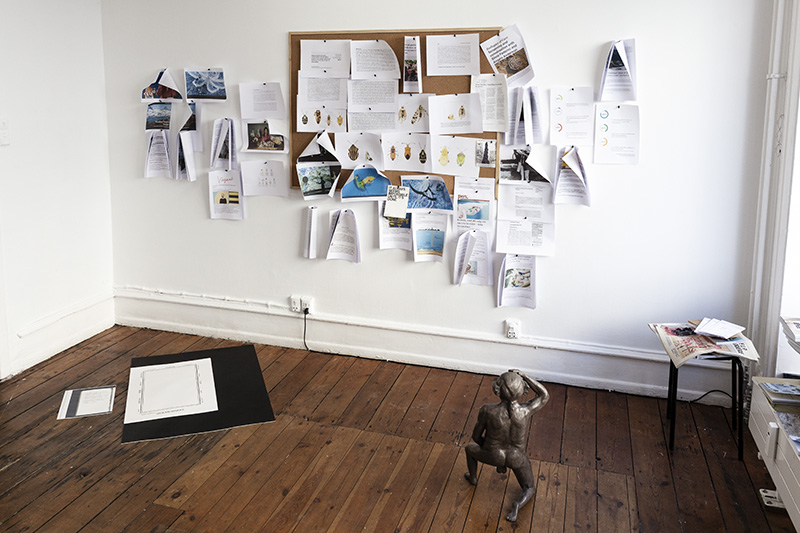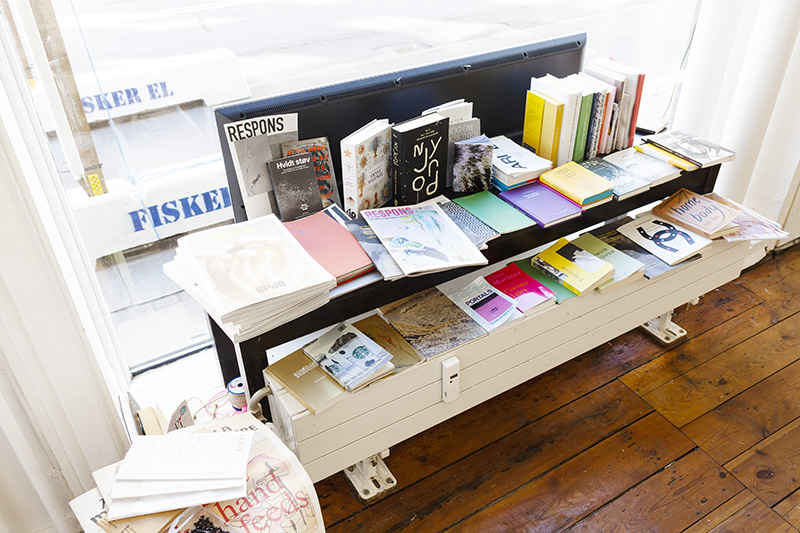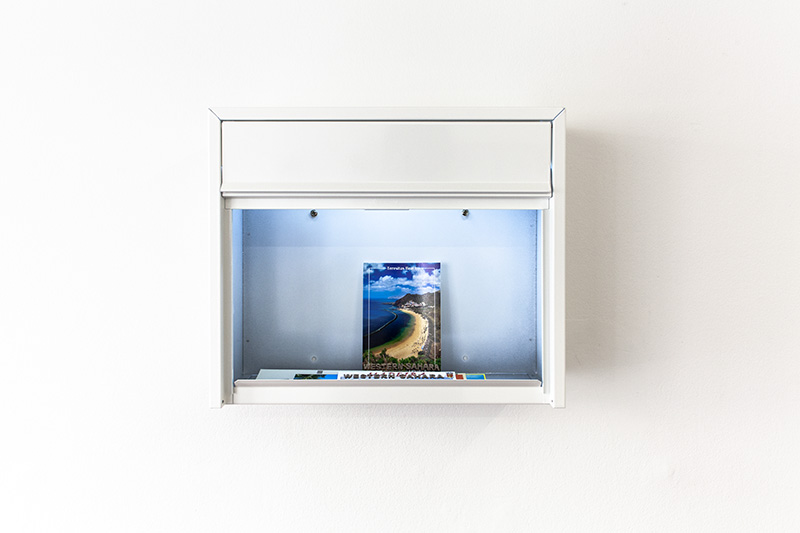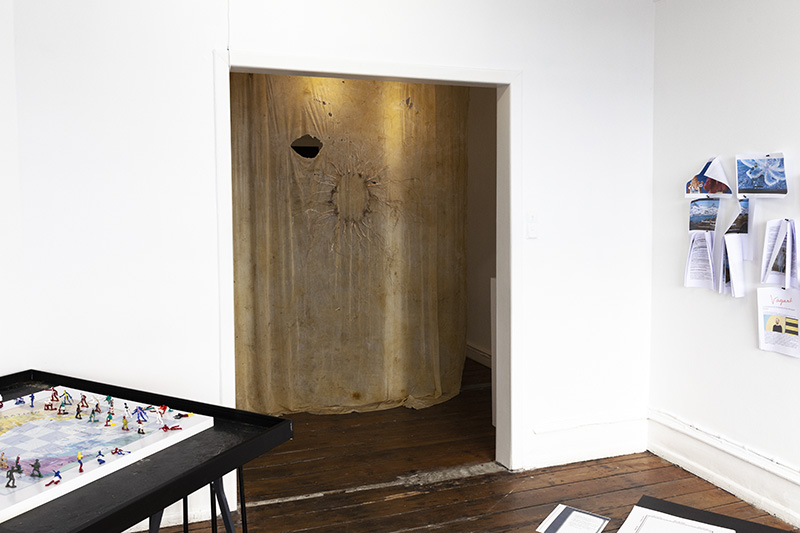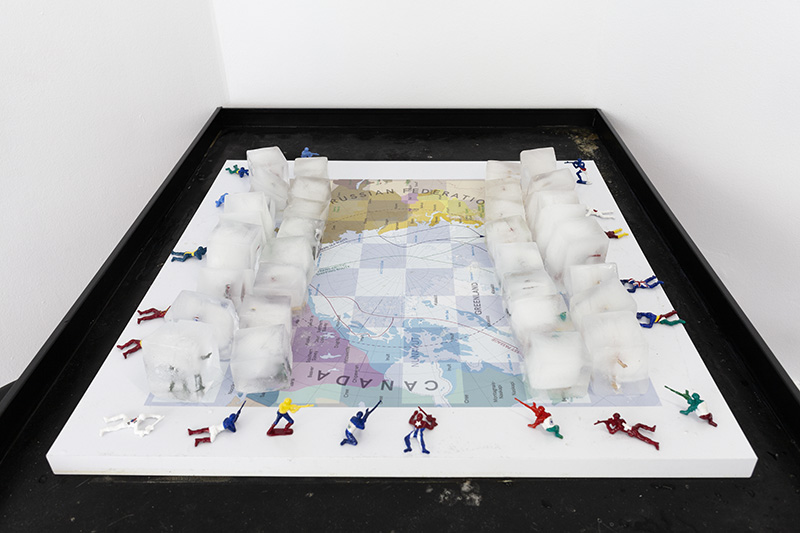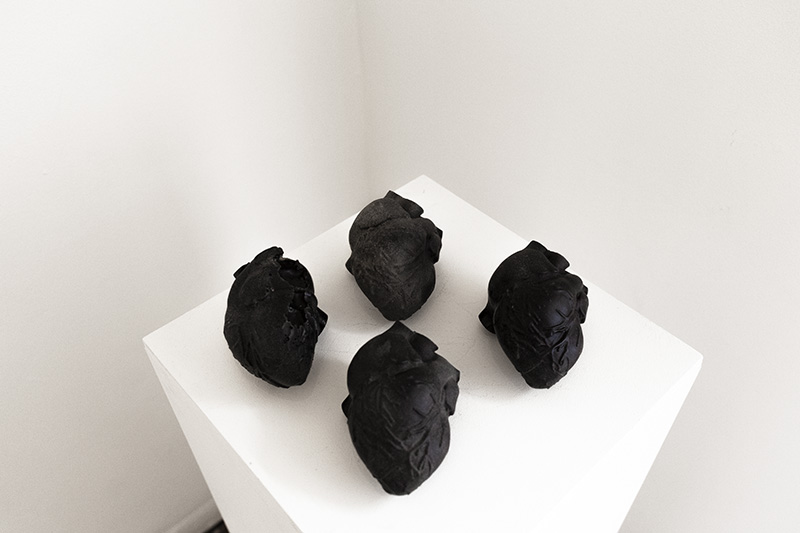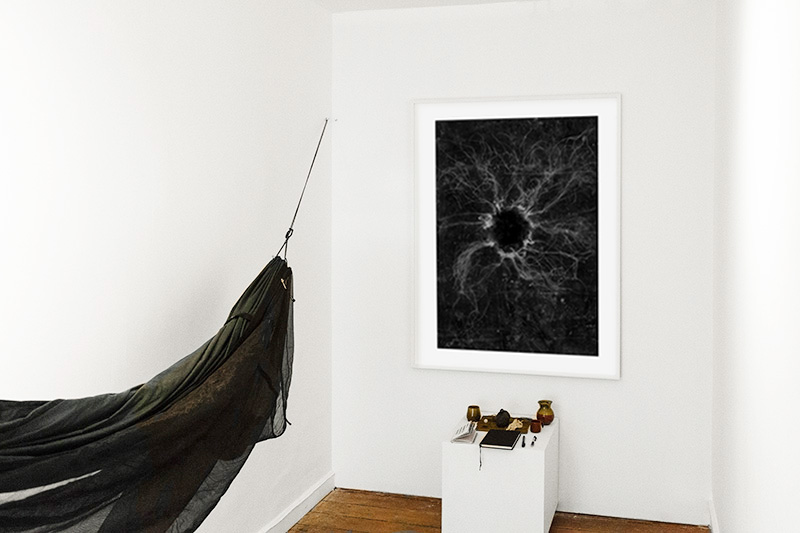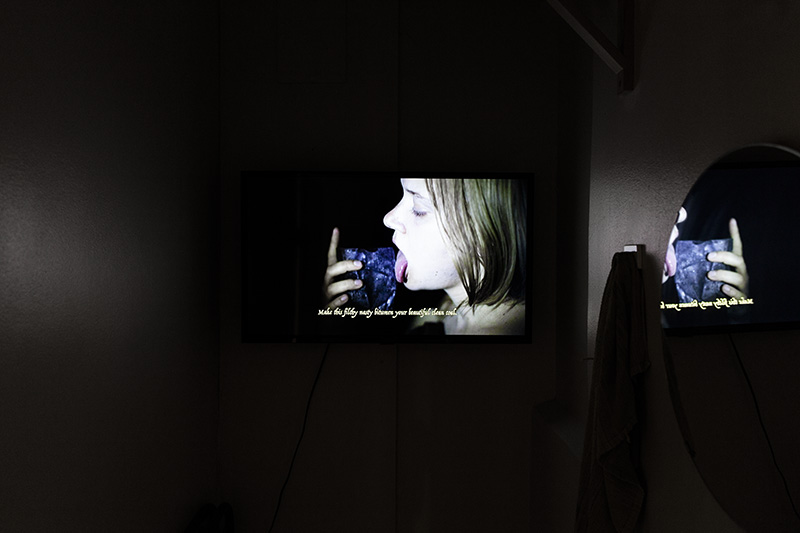 Memoirs of the Abyss is a collaborative artistic and curatorial research project, which examines various ecosystems with a shared awareness of the entanglements of terra (Earth, Soil, Gaia) and territory. The structure of the project reflects this research approach and output, dividing the exhibition across SixtyEight's own space and a number of events, where public projects will be made accessible in several locations around Copenhagen, while artworks central to the gestation of the project will be shown at SixtyEight's space on Gothersgade 167.
The work of Enar de Dios Rodriguez focuses on how human actions change and radically alter ecosystems, often leading to invasive operations that destroy biodiversity. In her 2020 video piece Vestiges, the narrative follows the million-year journey of minerals as they become grains of sand. After water, sand is the material most extracted by humans — in 2014, humans consumed 40 billion tons of sand, which makes the artist speculate whether we might run out of sand before we run out of time. Her latest work, Liquid Ground, narrates humanity's past, present and future underwater excursions, including the current mining of the seabed.
The themes of the work will be articulated through a screening at Koncertkirken, the church on Blågårds Plads, Nørrebro, in November 2021, followed by a "Samtalekøkken" in which the audience will have the chance to discuss the work with the artist, the curator and SixtyEight Art Institute, while enjoying a meal and natural wines.
Philippine artist Catherine Sarah Young's work Arctic Ice Chess initiates dialogues about the geopolitical issues at stake in the 'battle for the Arctic'. As the players discuss and play, the pieces — toy soldiers frozen in ice cubes — melt onto the board, which features a map of the Arctic and its indigenous peoples. The kings and queens are flagged as nations who have political, industrial and economic stakes in oil and shipping, and stand to gain from the melting ice and emerging maritime routes, whereas the pawns represent countries that will be affected by rising sea levels.
In September a chess tournament will take place alongside Copenhagen Harbour, in which invited players will discuss the causes and effects of melting ice in the Arctic, and related political and climatic issues.
From these macro-political issues of climate change and national interests, Danish artist Elena Lundqvist Ortiz zooms in on the bodily and intimate yet universal abyss, which transforms women in all cultures and layers of society. The ongoing work Birth Within the Abyss is situated in the woods north of Copenhagen, and was open for participants to take part in a creative and transformative process collectively created as a Summer Solstice Rebirth event which took place on Sunday 20 June.
SixtyEight's front exhibition space on Gothersgade functioned as an open laboratory, where material gathered through the curatorial research was presented. Visitors were invited to reorganize the different elements presented on a wall-size investigation board, and add new inputs of their own.
In the rear space, the exhibition became bodily, personal, and intimate, by touching upon global issues such as stress, (climate) anxiety and depression amongst humankind. Featured here were Signe Vad's Death to the Death Star and Placenta Rug, and hearts cast in ashes from the Australian bushfires by Catherine Sarah Young – originally commissioned as peace offerings by The Peace Studio during lockdown. A cocoon-like hammock, a place of restitution and transformation, was accompanied by an open journal titled "Memoirs of the Abyss". The journal begins with an essay called "Birth within the Abyss'' by Elena Lundqvist Ortiz, followed by thoughts from the past year about what has individually and collectively been 'given birth to', shared by each artist represented in the show, as well as some empty pages for visitors to write on.
Madeleine Andersson's video Dirty Coal was hidden away to surprise visitors in a private space with its humorous yet deeply serious take on humanity's drive to exploit the Earth's resources. In the darkroom visitors could let the shame of excitement fill them. The seduction is explicit, dirty and driven by raw energies, revealing the human tendency and desire for short-sighted behavior and self-destruction.
Bios
Malou Solfjeld is an independent curator based in Copenhagen. For three years she ran the residency program and curated a number of exhibitions at CCA Andratx, Mallorca. Her curatorial research interest centres on sustainability, climate, care and ecological concerns. She holds an MA in Art History from the University of Copenhagen, and also studied Neuro-aesthetics at the University of Bergen, Norway.
Catherine Sarah Young holds an MFA in Interaction Design from the School of Visual Arts, New York. She has also studied at the Weill Graduate School of Medical Sciences of Cornell University, New York and holds a BSc in Molecular Biology and Biotechnology from the University of the Philippines, Manila. She is currently resident at the Sydney Observatory, Australia.
Elena Lundqvist Ortiz holds an MA in Modern Culture from the University of Copenhagen with a specialisation in gender studies and hydrofeminism, and a BA in Art History. She is a member of the Earth Weavers community and the Laboratory for Aesthetics and Ecology. As a curator she has developed various platforms, previously The Syndicate of Creatures with Signe Vad and Astrid Wang, Hydra with the Laboratory for Aesthetics and Ecology.
Enar de Dios Rodriguez holds an MFA from the San Francisco Art Institute. In 2020 her work Vestiges (an archipelago) was celebrated at the PLJ Film Festival in Sarajevo and later in Vienna at This Human World. She is currently in residence at the Laboral Centro de Arte in Giron, Spain, where she will present her Liquid Ground project as a large scale solo exhibition by the end of June 2021.
Madeleine Andersson is an MFA student at The Royal Academy of Art, Copenhagen, and holds a BFA from Konstfack, Stockholm. Through humorous, often self-deprecating video installations, she seeks to highlight the emotions and relations that entangle western European lifestyle and climate change. She investigates this mainly through language and performance, aiming to twist and contort the rhetoric of climate discourse to find its limitations and possibilities.
Signe Vad holds an MFA from the School of Photography, University of Gothenburg. She has been active in self-organizing numerous exhibitions spaces and projects on the Copenhagen art scene for many years. She is currently working on the project Office of Emergency, an activist and collaborative project, which addresses the biodiversity and climate crisis, approaching the future as a soon to-be situation, and the human race as a part of the common biodiversity (www.ooe.zone).